Welcome to the all-new App Store.
There's nothing quite like finding that perfect app or game. We've redesigned the App Store to ensure your next favorite app is only a tap away. Start discovering today.
See what's new
Today
Our editors have one goal: to highlight the best of what's happening in app culture. They'll bring you exclusive coverage of world premieres, behind-the-scenes looks, and helpful tips and tricks — every single day.
Start Discovering
Games
Since games are so popular, we gave them a place to call their own. Curated by expert gamers, this tab will take you to the next level.
Find a great game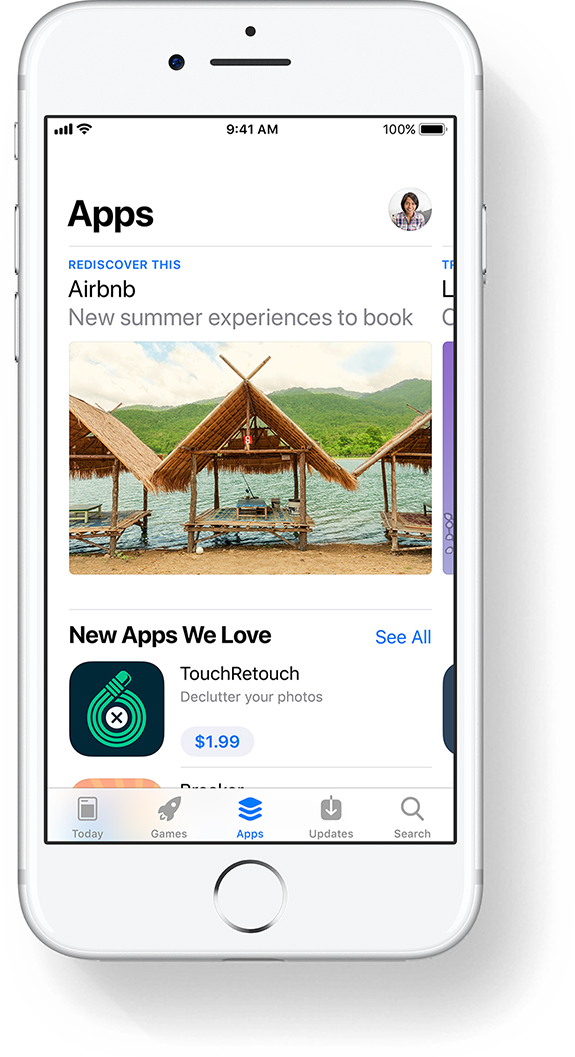 Apps
Apps are a vital part of our daily lives. And now they have a new home: organized and brimming with content that makes it easy to find the right app for you.
Find the perfect app
Features You'll Love
Enhanced Search
Now everything you're looking for will be easier to find. Expanded search results include editorial stories, tips and tricks, and video.
Helpful Product Pages
From more videos to rankings and reviews, we've got loads of ways to help you pick the app that's right for you.