What a quali. Ferrari stole the show. Night-rider Leclerc makes it 3 poles in a row as Vettel takes 3rd. Hamilton vows an "aggressive" race as he starts his attack in 2nd. And the mid-pack. Even with Ricciardo disqualified, Renault and McLaren will battle it out with Hulkenberg looking to chase down Sainz and disrupt Norris. Singapore awaits.

He might have "lost control 3 times", but Ferrari's 21-year-old Leclerc leads both Hamilton and Bottas for most poles this year. Hamilton wasn't the only one in shock. Verstappen struggled throughout, blaming a "lack of pace."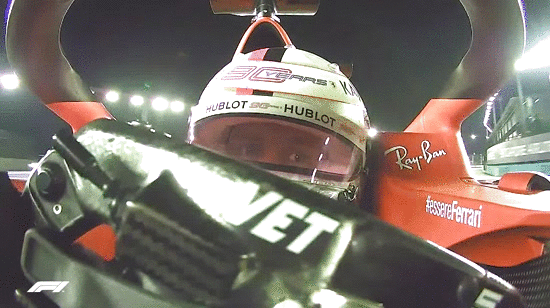 23 turns, bracing bumps and inviting walls. Singapore's Marina Bay takes unprecedented concentration. Get a unique view of Vettel as he takes us on a blink-less lap.

What a difference a day makes. All bets were on Mercedes on Friday, until Ferrari shocked on Saturday. With Hamilton's pride at risk and Leclerc's confidence at a high, Singapore is a race not to be missed.

What's not to love? Dark. Challenging. Unpredictable. And beautiful. Discover why Marina Bay is one of our top tracks on the calendar.

Like father, like son. Jos Verstappen talks podium wins, debuting alongside Schumacher and how his own rollercoaster F1 career influenced Max's.