Building your email and SMS subscriber list can seem more like a complex puzzle of deciphering user behavior, A/B testing incentives, and more. It may sound easy enough to get an email or phone number, but it's daunting to not only build email/SMS lists but ensure it's valuable. Don't get hung up on vanity metrics of list size. A big list is great but it's only as good as its engagement and conversion rates. Similarly, every business wants more revenue, but optimizing the customer journey for higher order values is not always easy.
Fortunately, there are a few best practices to follow when building an effective email and SMS database along with increasing your revenue. In many cases, these two go hand in hand, collecting high-value subscribers, nurturing the relationship, and eventually converting them again and again.
If you think email or SMS marketing isn't worth it ("Email is dead!") - think again. Email has proven itself time and time again, year after year. Additionally, SMS marketing is exploding, and for good reason. With a 98% open rate for SMS texts and an extra $500-1,000/day from SMS campaigns, it's hard to imagine why retailers aren't adding SMS to their marketing strategy.
Let's dive into our five hacks for growing your subscriber lists and five tricks to increasing your business's revenue.
Growing your subscriber base
1) Start With The Basics: Lead Capture Pop-ups
If you're a newer business or a veteran in e-commerce, you can never go wrong with a traditional lead capture promotion on your website. The most common example of this is when a new visitor lands on your website and, after a set amount of time or a percent of how far they've scrolled downwards, a pop-up appears greeting them and asking for their email or phone number. This is often paired with a percentage discount off their first order or brand updates to stay in the loop.
With the right targeting rules in place, which are easy to set up through Justuno, this is a perfect way to start engaging more of your site visitors and growing your subscriber list. Plus, you can send the data directly to your email service provider (ESP) via integrations to trigger an automated welcome flow. Best of all? You can get a lead capture promotion live and integrated in less than 15 minutes.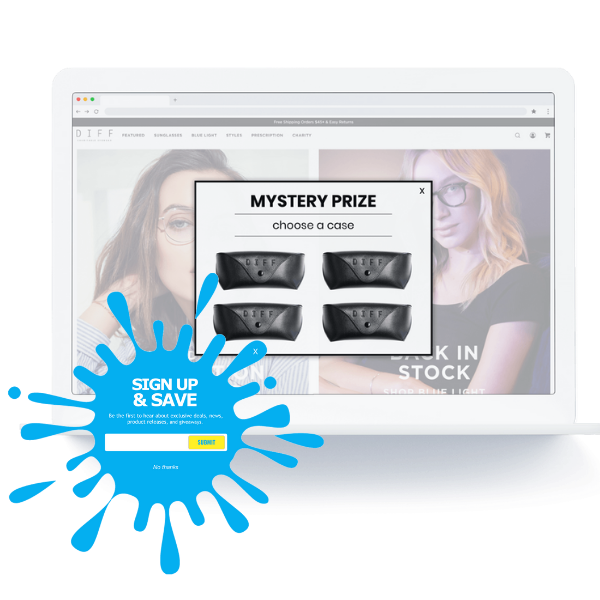 2) Tap-to-Text for Mobile Visitors
Using a tap-to-text website promotion makes it easier than ever to engage visitors by displaying an SMS opt-in where all the visitor needs to do is tap on it, have a fill in, then click send, and boom - they're in the system! This is a great way to reduce user friction when asking for their contact information and get them directly engaged with your brand. According to Omnisend, their customers see an average ROI on SMS campaigns of 2755%, don't miss out on this opportunity and start collecting subscribers with ease.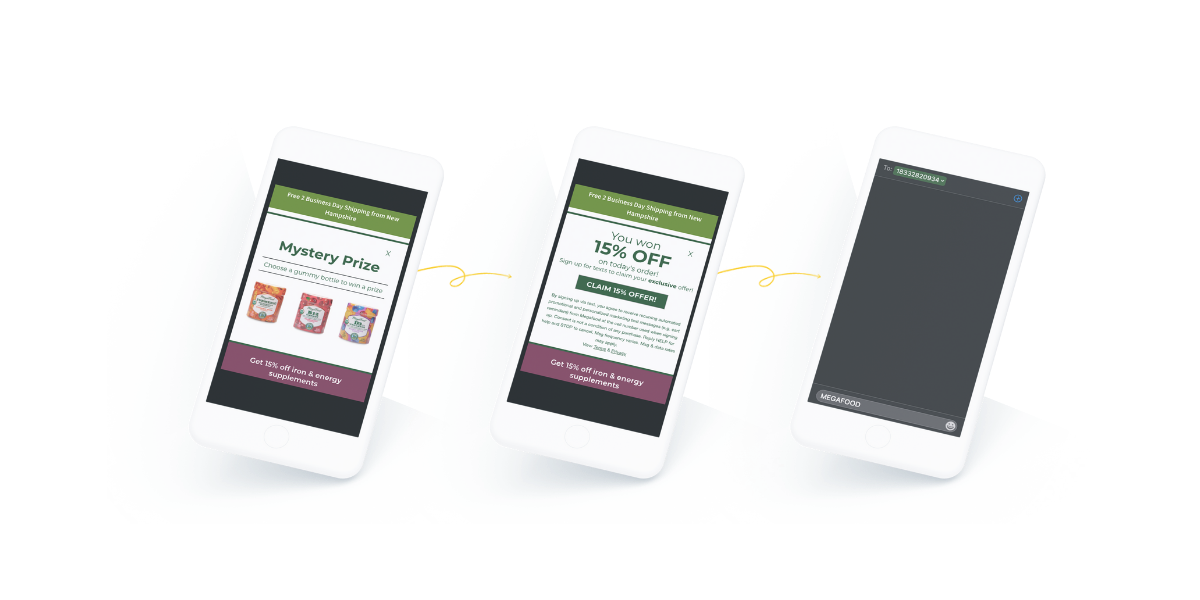 3) Be Creative: Offer More Than a Discount
While offering a simple 10% discount off a new subscriber's first order is a great starting point, think creatively about what you can offer these potential new customers. For example, do you have an e-book or product guide they might be interested in? Can you offer free or reduced shipping costs for their first purchase? Can you send them a sample of your products or a free small gift? If your bottom line doesn't allow a discount on every order, a giveaway promotion where subscribers are entered into a sweepstakes is a great way to build a list of highly engaged and interested subscribers.
It's crucial to provide genuine value because they will notice the gesture and return the favor by giving you their contact information more often than not. Of course, these are just a few ideas to start with, but the more creative and tuned into your target audience's motivations, the more likely visitors will take note and engage with your brand.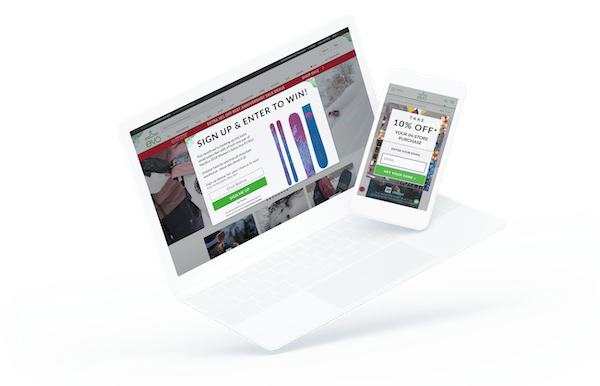 4) Out of Stock Notifications
Do you have products that routinely run out of stock, or are you going to be releasing a product that will have a lot of demand? Then, create an out-of-stock notification or pre-release promotion on those product pages to gather visitors' contact information so you can let them know when that product will be back in stock.
Not only will this increase the size of your subscriber list, but you'll also automatically create a segment that you know is very interested in your brand and products which you can then use to re-target with specific emails and nurture flows.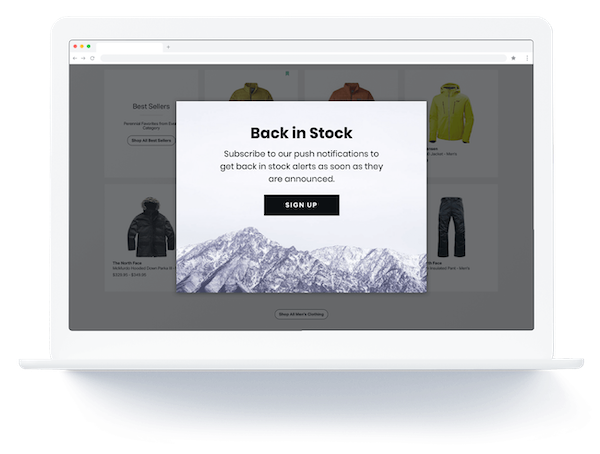 5) Used Advanced Targeting to Engage Visitors
You can have several different promotions built to fire for specific visitors with advanced targeting rules in place. For example, with a source targeting ruleset, you can target visitors from your social media pages like Instagram or Facebook and engage them with a promotion that mirrors the messaging they saw on that channel.
For example, if they came from your Instagram page that has posts specific to that channel, mirror the language and imagery you used to create a cohesive, personalized for that visitor. Additionally, mirror the same copy, offer, and imagery used in a paid ad campaign you're running for the same effect. These added personalization elements can go a long way in converting more visitors, especially as consumers are bombarded by so many different brands when they're online. You'll maximize the ROAS of any paid media campaigns while also creating audiences for re-targeting later on using matched or lookalike audiences synced with your on-site collection efforts.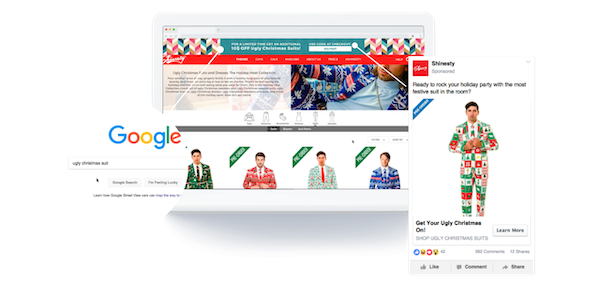 5 Hacks to Boost your Revenue:
1) Place your best-selling products on your home page
Your best-selling products are flying off the shelves for a reason. So advertise them on your homepage to visitors so you can get what's most likely to sell in front of them. At the very least, you'll increase the number of pages visited, time-on-site, and ultimately help new visitors better navigate to the product they're most likely to buy.
2) Take advantage of cross-selling on product description pages (PDPs)
Cross-sells are a great way to recommend complementary products to visitors, encouraging higher order values through additional products. By showing customers these similar products, you're increasing the likelihood of them buying more and showing them how to maximize the satisfaction from a purchase they were already interested in making.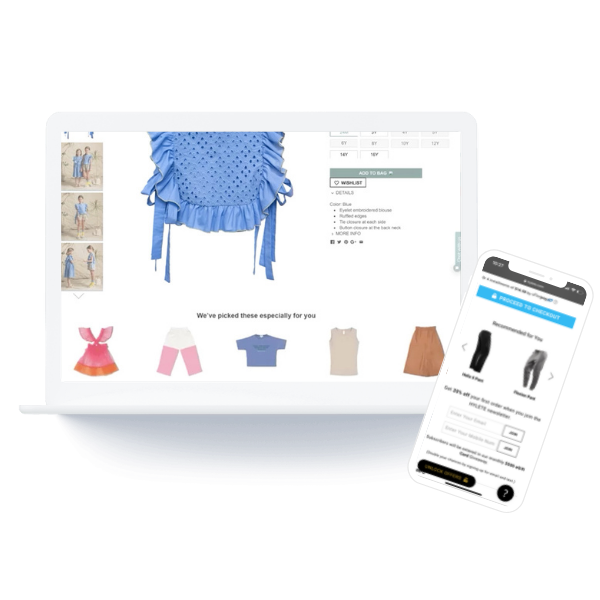 3) Target highly abandoned URLs with strategic exit offers
Take a look at your store's different product pages and find the URLs with high abandonment rates. Rather than letting these visitors bounce off your site, target them with highly motivating exit offers the remain on-site and check-out. These can come in various forms, by creating a product bundle of that item alongside one of your top sellers, a higher discount than anywhere else on your website, etc.
4) Turn Shipping Into An Incentive Instead of a Deterrent
Most customers expect free shipping these days, but not every retailer's bottom line can handle this additional cost. To avoid shipping being a deterrent, use shipping threshold offers to encourage higher AOVs while also giving customers what they want. If your average order value is $50 and shipping costs you $5, create a promotion unlocking free shipping for visitors who spend $60. Visitors get the shipping offer they want, your costs are covered, and you end up increasing your AOV by $5. Everyone wins.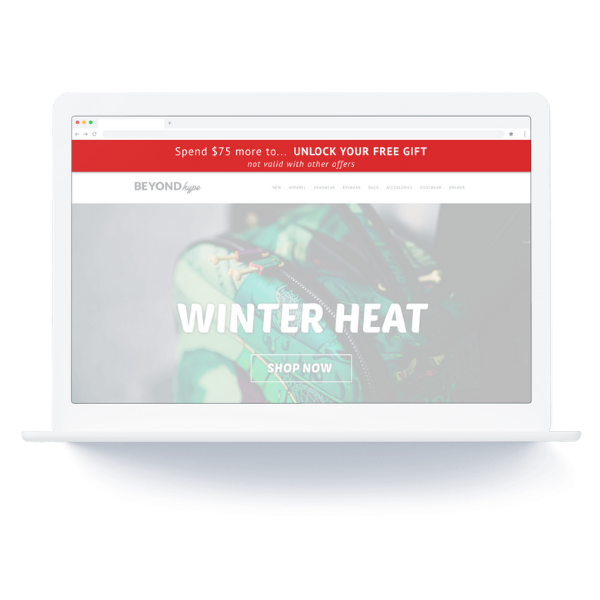 5) Strategically Place Low-Cost, High-Engagement Products In-Cart Offers
Target visitors who have items in their cart with an in-cart offer for last-minute add-ons. This works especially well if they're accessories to the original item that are lower price points making it easier to impulse purchase. Some retailers favor the "mystery gift" add-on where the visitors aren't necessarily sure of what they're buying but know they're getting a deal on it compared to other products on the site. Others favor small items from a similar collection, like socks with running shoes or a scrunchie with workout gear. Whatever it is for your niche, make it a small ask that's easy to say yes to on the path to conversion.
Be consistent with your efforts
These tips for subscriber list building and revenue generation are sure to help you scale your brand even faster. The more effective you are at building an email and SMS database and then strategically approaching the customer journey on your website, the faster your bottom line and owned marketing channels will grow.
Need help implementing an effective on-site lead capture and revenue optimization strategy? Check out Justuno, the leading conversion optimization platform for marketers looking to take the brand to the next level growing their subscriber lists and personalizing their on-site experience.
---