First, be sure that you are logged into your Really Good Emails account. Then, go to Your Library and hit that "Upload an Email" button at the top right of the page.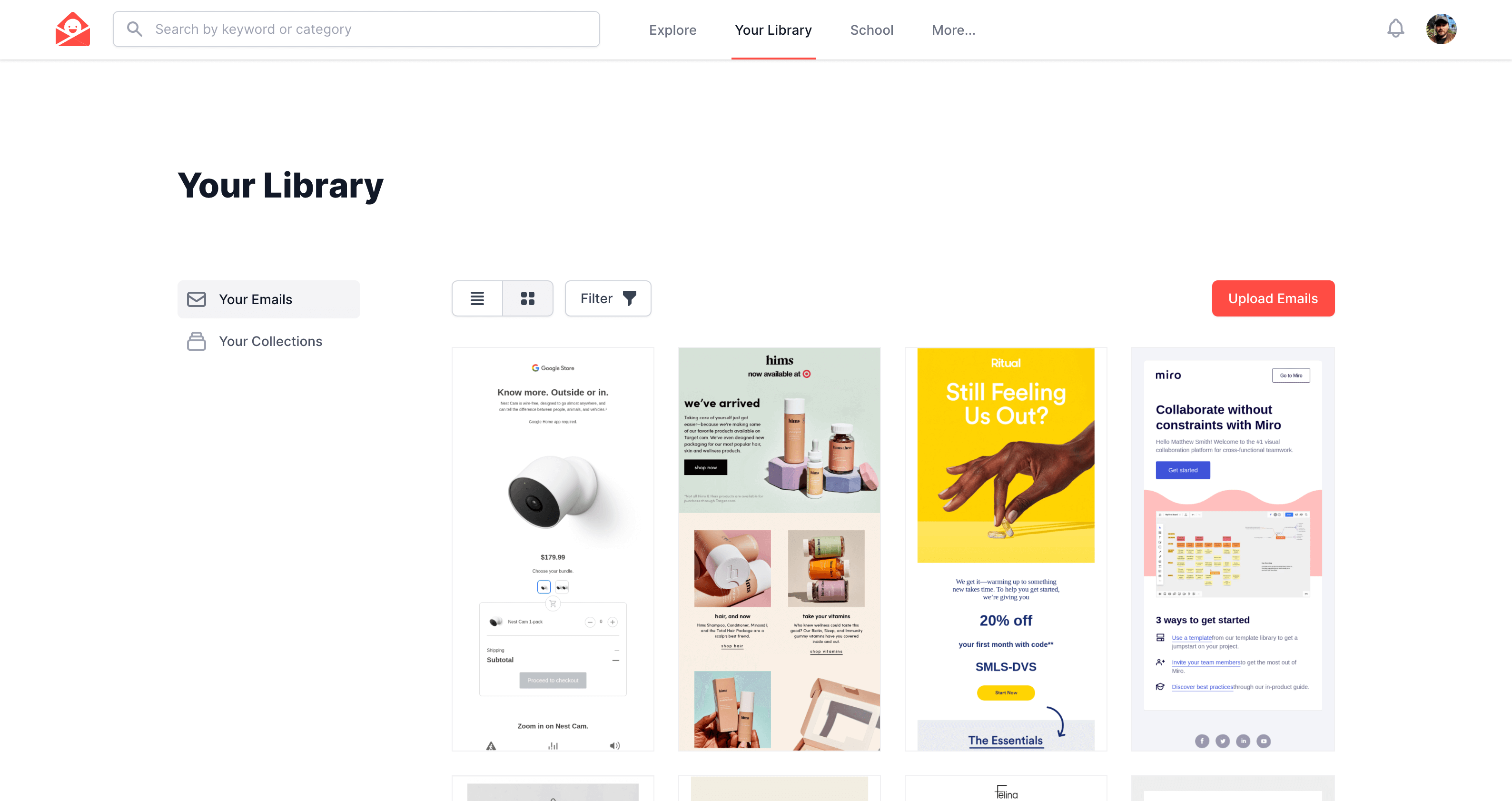 We are almost ready to upload. Choose the "Upload to RGE Public Feed" option since you are submitting the email to be featured on the site. The "Upload to Private" option is a Pro feature if you want to keep your own private emails.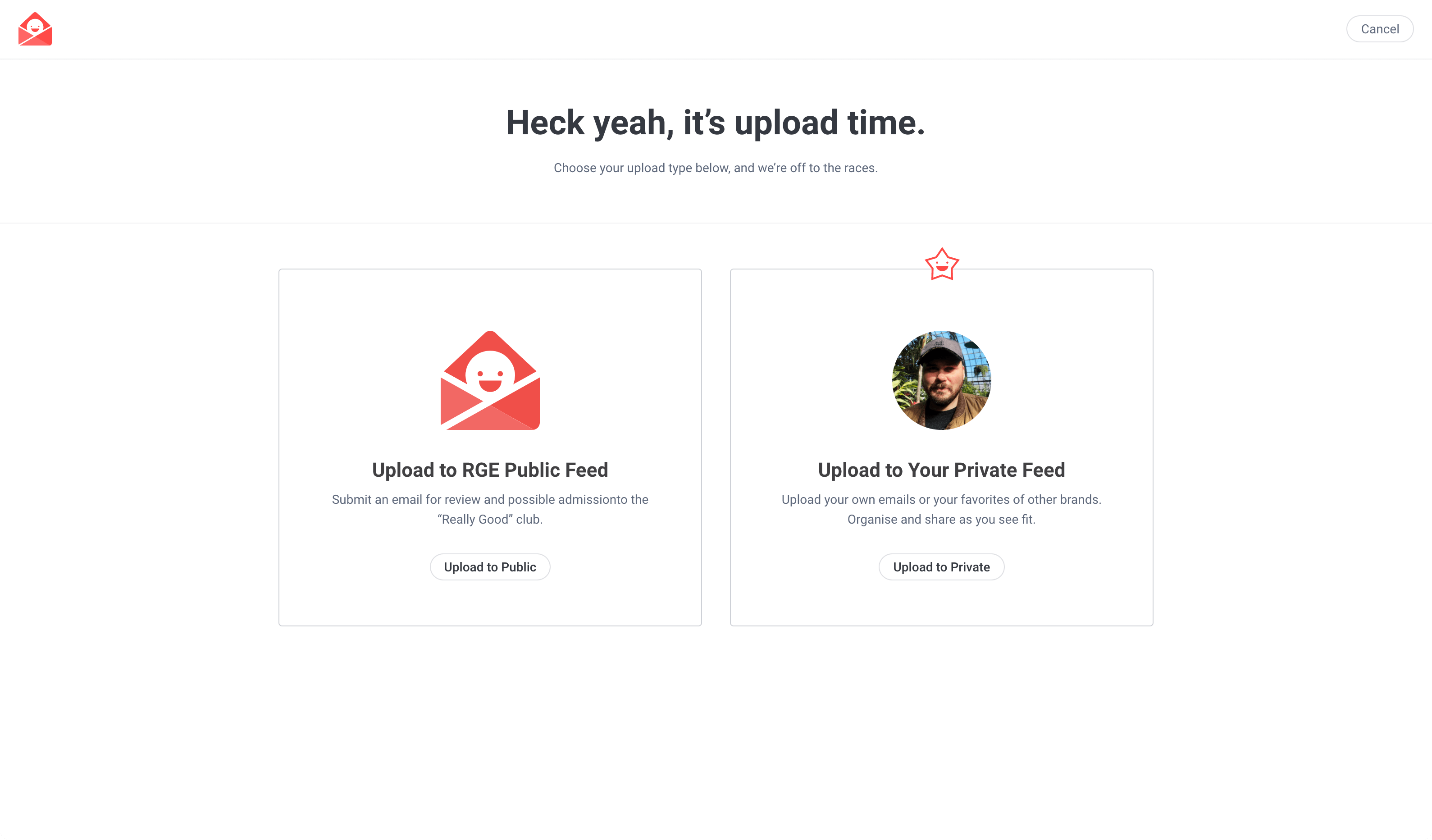 Drag and drop up to 10 EML or HTML files to upload. Alternatively, tap the "Browse for Files" button to select files to upload.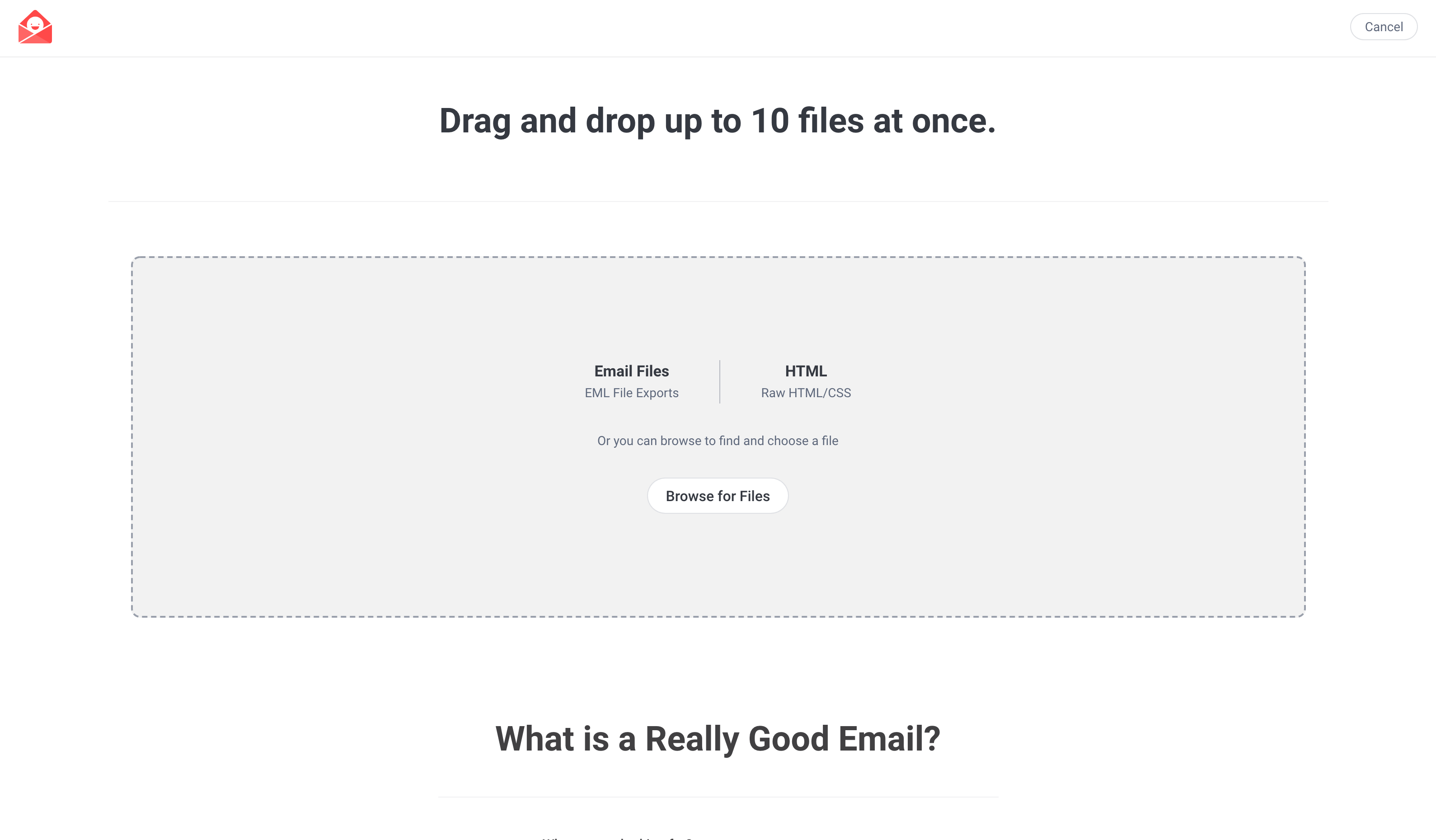 Once you upload, our capture tool will process your files and show previews of the uploaded emails.
Here you can add information to help your email stand out and be found if featured. The original subject line should populate, but if not, you can edit it here. We like to include the correct subject line as it's a significant factor in the success of an email campaign.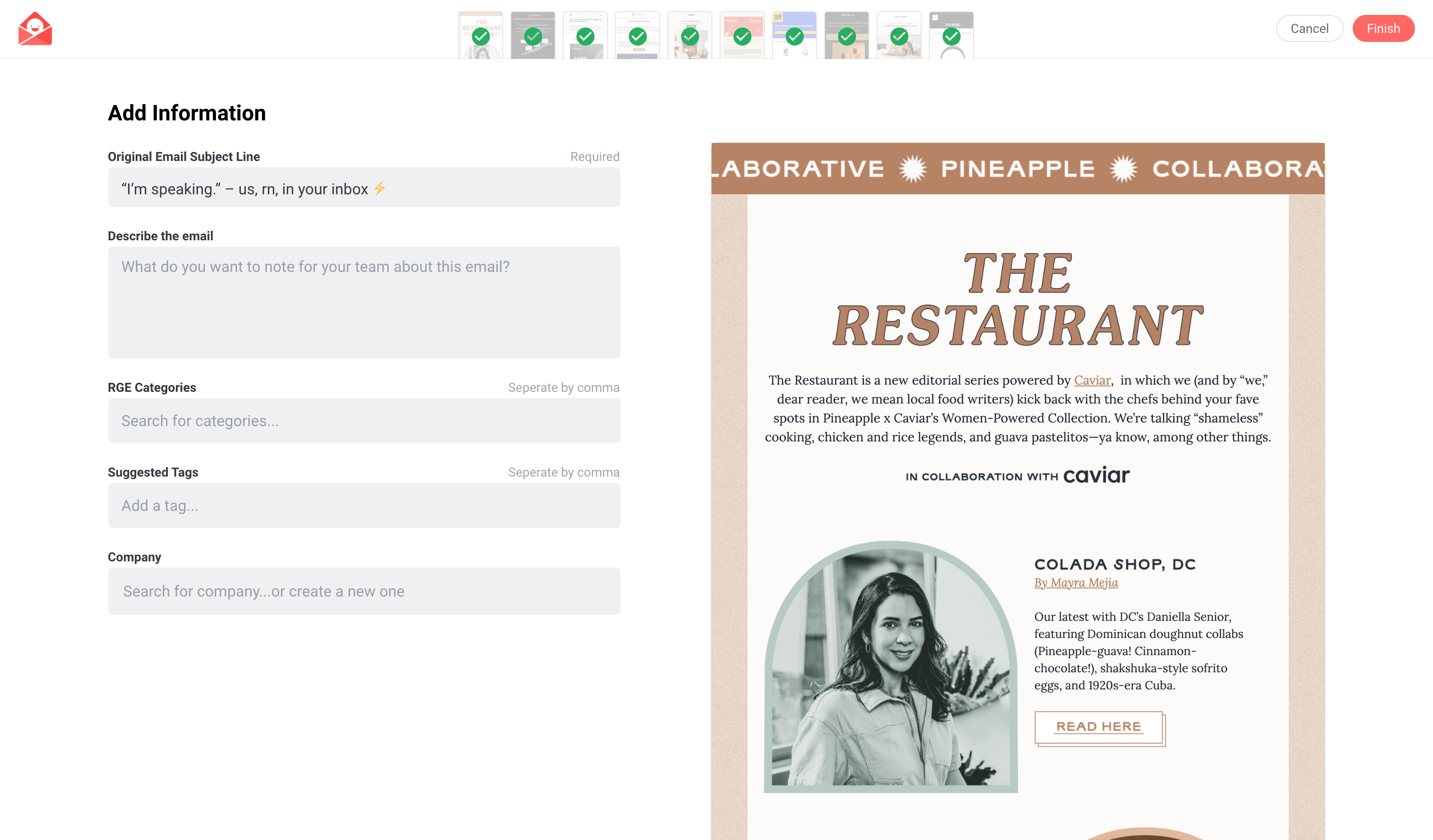 The description field is where you can give a more in-depth public explanation of the email and why you think it is really good. A good description is a concise explanation of why this email caught your eye or a insight only you might know about an email you've created.
We've taken great care to categorize the emails on our site for better discoverability and so other email marketers can find high-quality examples. Include a few relevant categories that you think apply. Most submissions have only 1-3 categories.
If you can't find the category you are looking for, then it is likely a tag. Tags are a way to add additional keywords to your email submission that may not be an existing category. A category would need at least ten examples to be created, so a tag is an excellent option for a more niche email example.
We aim to create polished company pages for each brand that is featured. If we don't already have a brand page for your company, we will create one if your email submission is featured.
Hit "Finish" once you add email details to submit the email or emails to the site.
Huzzah! You've submitted your first email for review and possible admission to the "Really Good" club. 🎉
Ok, so what happens next? After you submit, we fully review your email and remove any sensitive information (Names, phone numbers, etc.). We also remove any unsubscribe links, tracking pixels, or anything else that may be identifiable. What is left is the email as close as it was sent, minus anything that can dox you.
Next, you will hear back from us if your email is approved or denied via email. If your email is denied, that means there are some areas of improvement before we can feature. Feel free to submit future campaigns to be featured. Emails that are all plain text also don't get featured as it doesn't fit the type of emails we showcase.
If your email is approved, we will send a confirmation that your submission was accepted and is now live on the site. Now that you are in the email hall of fame be sure to let your friends know on social or internally at your company. Only 10-20% of emails that are submitted to the site are accepted, so it's a high honor.
---
Some frequently asked questions:
What is a really good email anyway?
Luckily for you, we wrote a blog post about it here. The email should serve the customer more than the company and check all the best practice boxes.
Why should I submit an email?
We are taking the personal swipe file and making it public. Sharing knowledge about email marketing will raise all ships and make the industry better.
How many times can I submit emails?
You can submit an unlimited amount of emails. We just ask that they are not only your emails. Submitting a mix of your inspiration and your created email is preferred. Most brands do only have a few examples, so send us the best of the best!