Typeform. Google Forms. Survey forms. Gym form. Collecting feedback can help quantify the customer experience.
It's easy to get wrapped up in the fuzzy, feel-good part of doing the thing, like making the product, baking the bread, and hosting the event, forgetting how important the results are.
We also need to know if the shirt fits true to size, how well the bread was toasted, and what people loved (or didn't love) about an event to continuously improve the experience. Surveys measure your relationship with your customers, making the results crucial to growing your company, products, and services.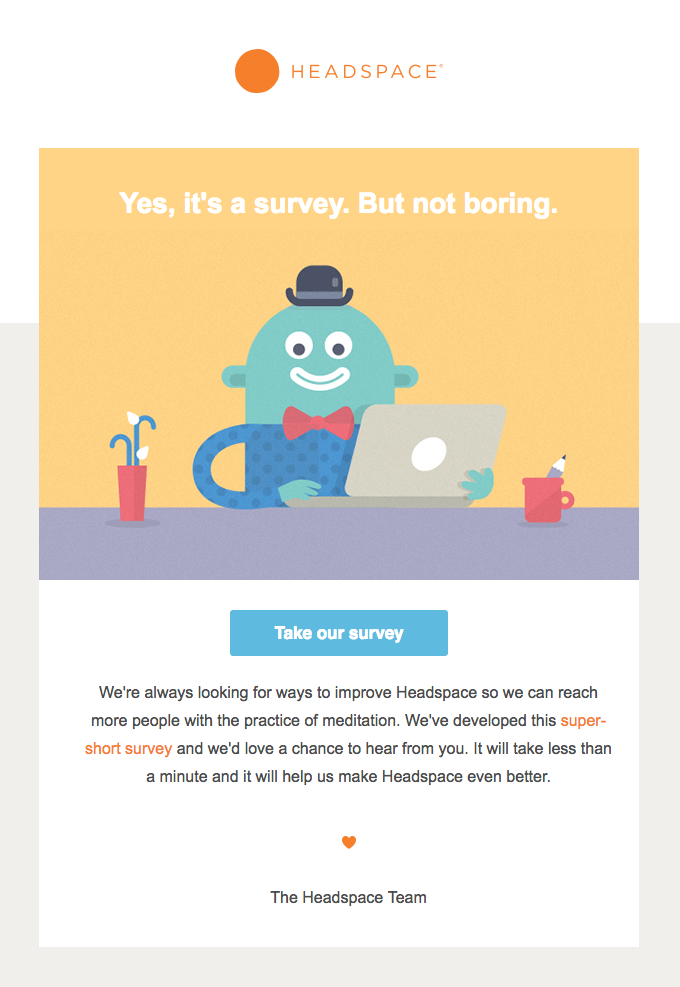 Building your survey
With most builders, you can start on a free plan and upgrade for advanced features. There are tons of form builders out there, so here's a few examples to get you started:
Typeform offers a sleek interface with answer-one-question-at-a-time templates. You can create three forms per account on the free plan, a limited number of questions, and 100 responses per month. Typeform integrates with Salesforce, Zapier, MailerLite, Zoho CRM, Shopify, HubSpot, and more.
Google Forms is always free and gives you eleven different field options for your forms. You can easily share forms with your team, export survey responses to Google Sheets, and fully integrate these forms with your Gmail or Google Workspace account. Google Forms integrates with Slack, Mailchimp, Salesforce, HubSpot, Pardot, Marketo, and more.
Keep in mind that you have the option to make form responses public or private. So, if you don't want customers seeing each other's answers, make sure you check that setting!


Create an unlimited number of surveys on all plans, ten questions per survey on the free Basic plan, and view a set number of responses per survey on each plan. SurveyMonkey integrates with Tableau, Microsoft Power BI, DataHero, and more to analyze survey reports a step further.
Ad: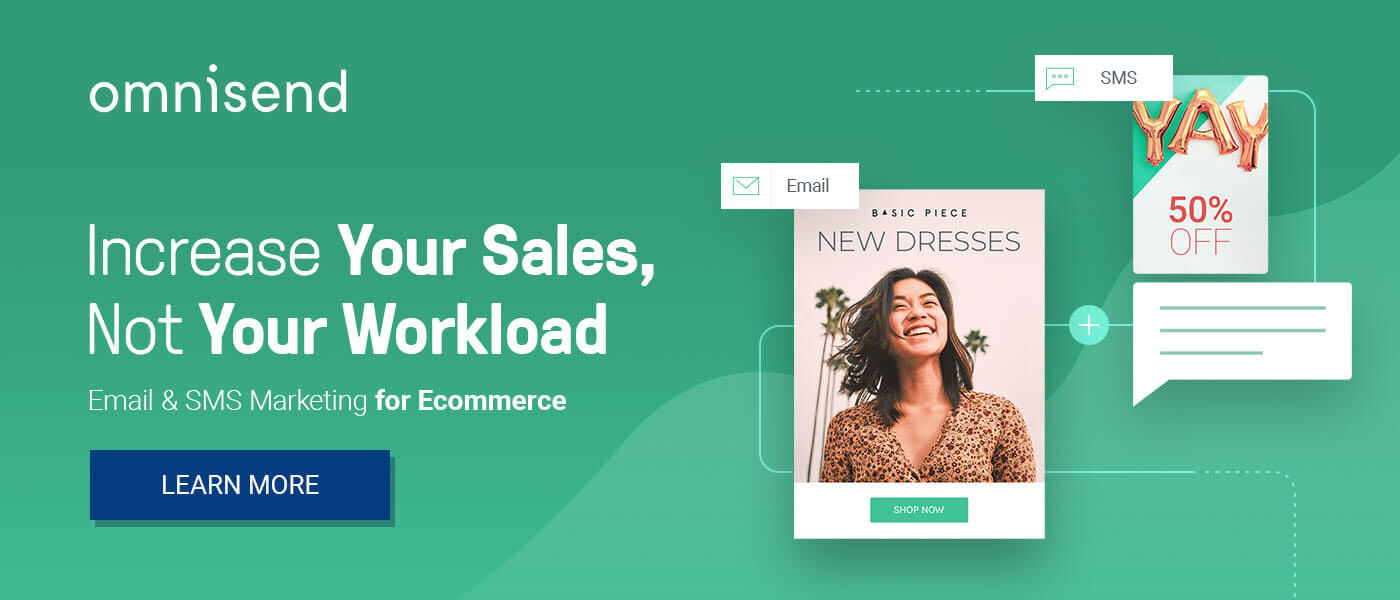 If you're using HubSpot CRM, you can create a standard form or a pop-up form with the HubSpot Form Builder. HubSpot offers a few form templates, or you can build a form from scratch. People who fill out your form will be added to or updated in your HubSpot contacts database so you can manage your contacts from there.
Another free option, you can add multiple choice questions, ratings, or text questions with Microsoft Forms. Then, you can link to the survey in an email, embed the survey form on your website, or embed the form in an app called Microsoft Sway, where you can share reports with your team.
You can create a survey landing page in your Mailchimp account. Then, add Mailchimp merge tags to your email template to add a poll or survey question in your email. When subscribers click on an answer to your poll or survey question, that link will redirect them to your survey landing page.
Creating a survey landing page is available on both a free Mailchimp plan and upgraded plans. When you create a survey in your Mailchimp account, you can choose whether to let your audience fill out the survey anonymously or connect responses to specific contacts.
Encouraging subscribers to fill out your survey
Once you create the survey, tell the world about it.
1) Create a survey email. Keep the text short and sweet, and add a button, image, or underlined text that links to the survey as the CTA. Your CTA will take subscribers to your survey landing page to complete the survey.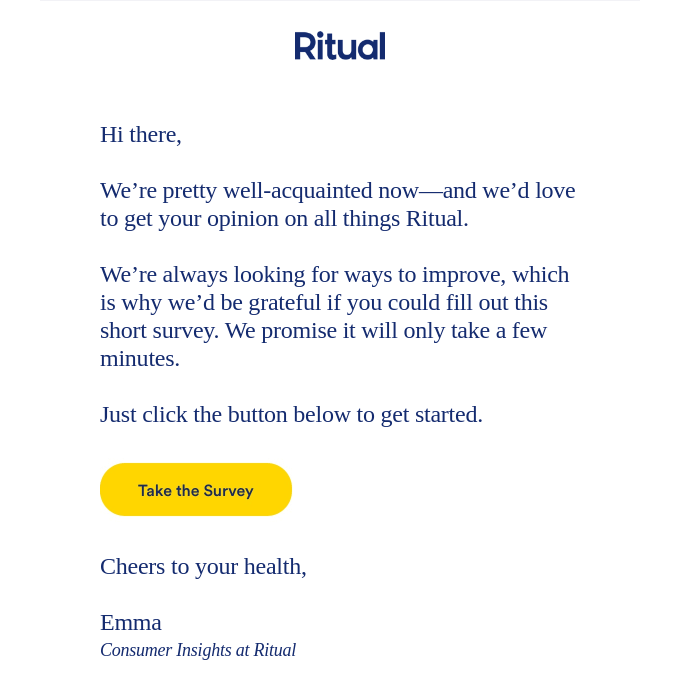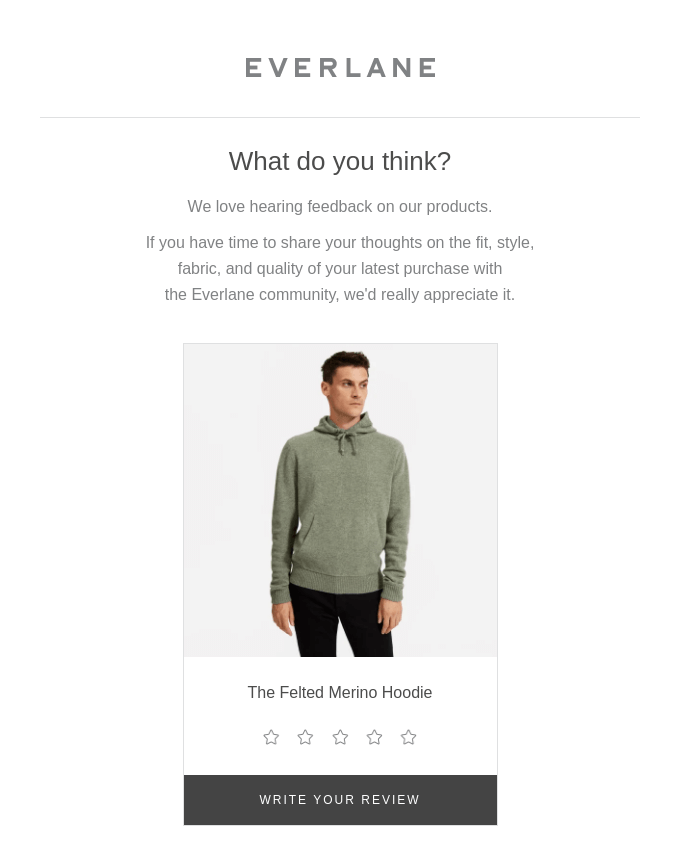 2) In the survey email, offer an incentive to your audience for providing feedback, such as a percentage off their next purchase, a gift card, or a virtual high-five.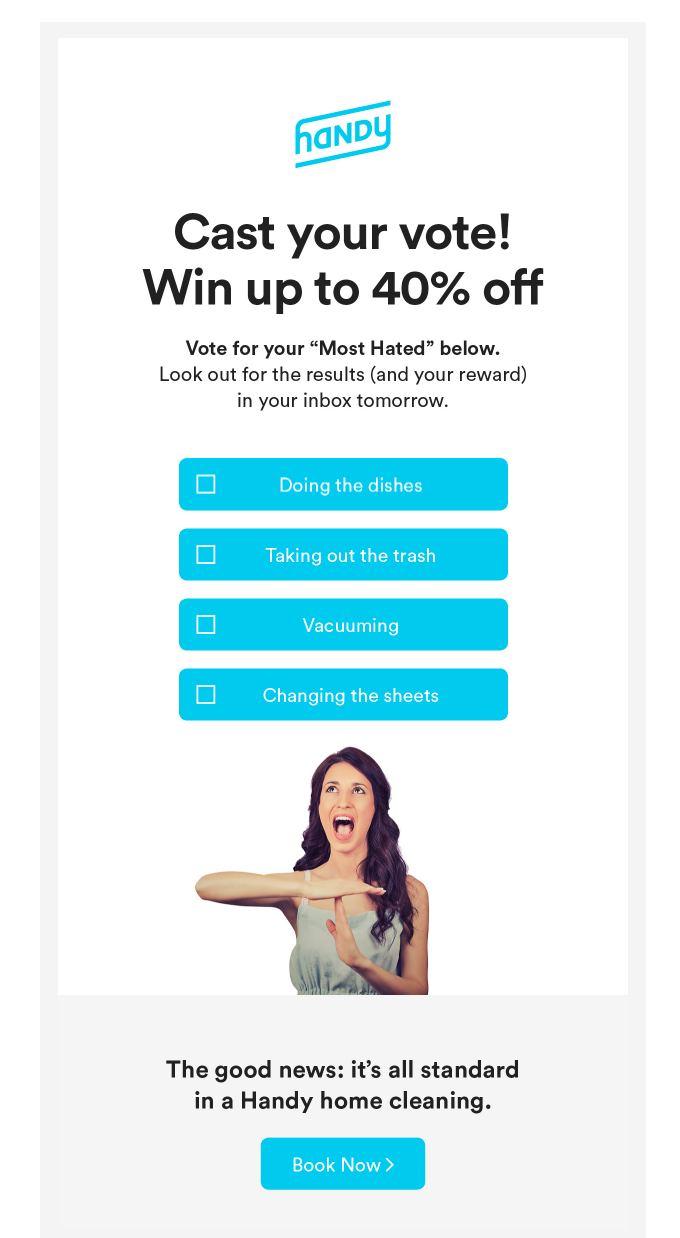 3) Send a survey invitation from your survey host. For example, you can choose "Send by Email" in SurveyMonkey's interface on a paid plan. SurveyMonkey will send an email to your audience from your sending address (an address that you choose). Plus, you can personalize the message requesting feedback from your audience.
4) Embed a survey form in your email so subscribers can update their preferences or complete the survey without leaving the inbox.
Embedding a form in an email
If you want to get fancy, you can embed a form in an email template. Interactive forms make it easy for subscribers to fill out a form right there in the email instead of being redirected to an external form. The less work your subscribers have to do, the easier it is for them to complete the survey.

4 of the 5 top email clients support interactive forms, including Gmail, iOS Mail, Apple Mail, and Yahoo! Mail. Check out Litmus's handy guide to interactive forms for a more in-depth look at building an interactive form for your emails.
Adding user-generated content by sharing survey responses in your emails
Chris Vasquez from AWeber, and the survey pro behind the Would You Rather newsletter, shared the power of user-generated content (UGC) with us on Feedback Friday.
https://www.youtube.com/embed/szzDTSQ8KHk
"One of the biggest things I learned, and something that I think other folks could adopt when they're sharing UGC like this, it's the community leaving their answer and why they left it," Chris said.
"I found that people got really stoked when I would include their comment and a link to their Twitter profile or Instagram. So you'll see there's an opportunity in the survey that people click through to leave a contact, either Instagram handle or a Twitter handle or something, and folks get really excited."

Chris asks, "Would you rather...A or B?" in his newsletters ("Would you rather have: A dog body or a dog head?") and then shares survey responses in future newsletters. The "Best Darn Responses" section gives his audience something to look for to see if they'll be featured and how other people responded.
Like what Chris does with Would You Rather, you can include survey responses - anonymous responses or using someone's first name next to the response quote - to create a unique experience for your audience. Collect survey data, and then share that information.

Capturing feedback during a live virtual event
You can also capture data by serving up polls during a virtual event. For example, Zoom offers polls in meetings and webinars (on a paid plan). You can ask your audience how many people are watching (if they're sharing their computer screen with someone in their household) and throw in trivia questions for audience engagement.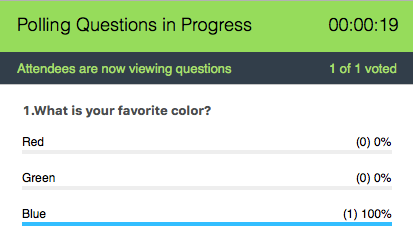 If you're hosting a larger event, such as a conference, you can capture that data with live polling and surveys. Platforms like Hopin and Bizzabo offer real-time polling and results.
You can also use a tool like Slido to customize live event Q&As for meetings and events in Hopin, Google Meet, Microsoft Teams, and more.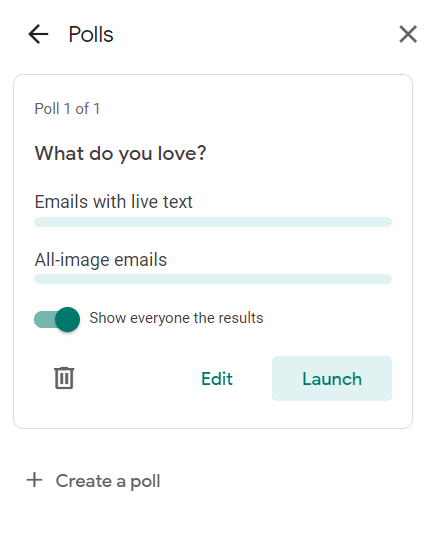 Make it easy
Wherever you collect feedback, the key is to choose a tool that works for your organization and a tool that's easy for your audience to use.
Keep it simple. Know your audience. Keep the conversation going by including survey responses in future emails and follow up with your customers to nurture your relationship with them.
Take the RGE UNSPAM2021 survey
Speaking of surveys and forms, we couldn't help but drop in our own survey here. We want to hear from you on a possible UNSPAM 2021.
What do you want to get out of the event? What are you most curious about? Would you rather have cheese or pepperoni pizza at our booth? (Disclaimer: We're not promising pizza, but it can't hurt to know, right?)
Tell us what you're thinking here.
Ad: