Triggered email campaigns 101
Marketers report up to 50% conversion rates on automated emails. Think of a triggered email campaign as a map for your customer journey. You're sending a message based on an event and/or a segment. "If this happens, then we'll send this specific email."
An event-based email campaign relies on customer engagement, an action that the customer takes. An event could be someone subscribing to your newsletter, purchasing a product on your website.
You can create triggered email campaigns based on user engagement and behavior to send a targeted message. Robot-built campaigns can be robotic and more human with personalized content, such as purchase type, similar items other people purchased, and rewards activity.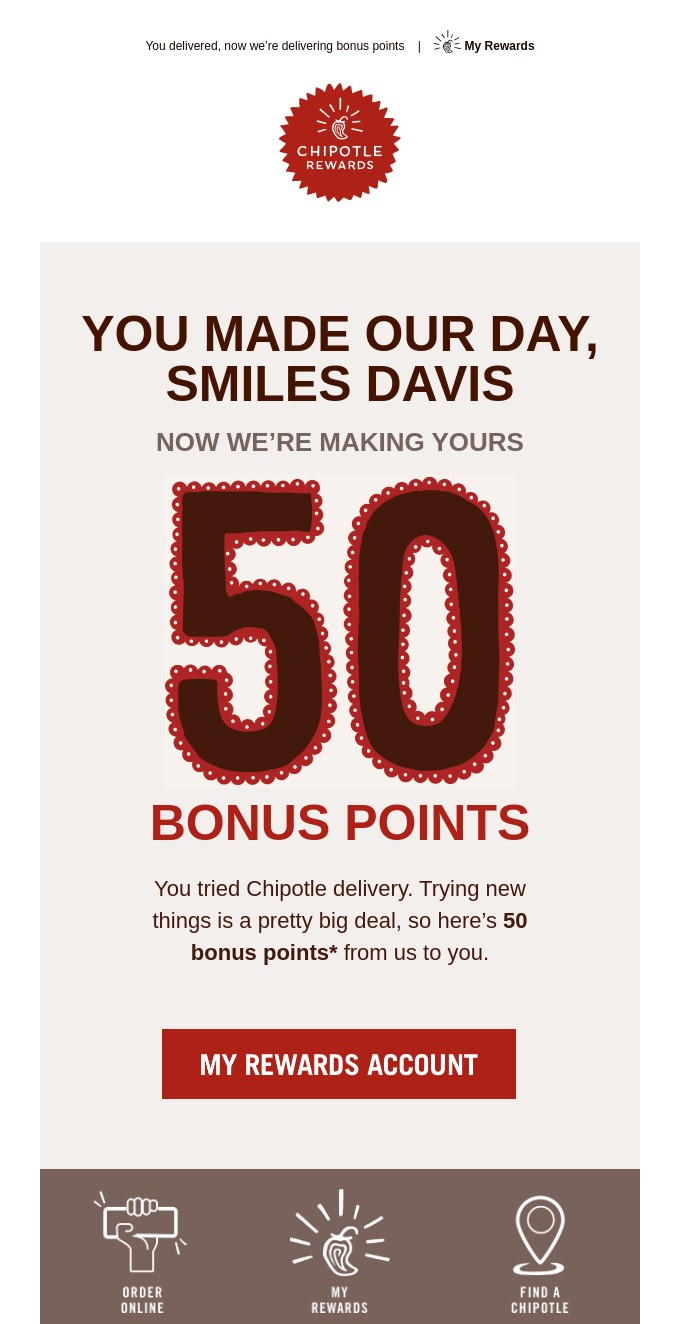 A segment-based email campaign will be triggered based on customer conditions, such as a customer signing up for a Premium Plan or purchasing a product during your company's anniversary sale.
Triggered email campaigns can help increase customer engagement to nurture your relationship with your audience. Let's dive into some different types of triggered email campaigns.
Types of triggered email campaigns
The welcome email introduces the brand, the people, the product, and what your audience can expect from you. A quick hey, hi, how are ya welcome email should be scheduled to send immediately after customers subscribe to your emails or make a purchase.

Depending on your company and the goal of your welcome email, you might include a discount for e-commerce emails, a sequence of blog posts, or something else in the email to get customers excited to interact with you.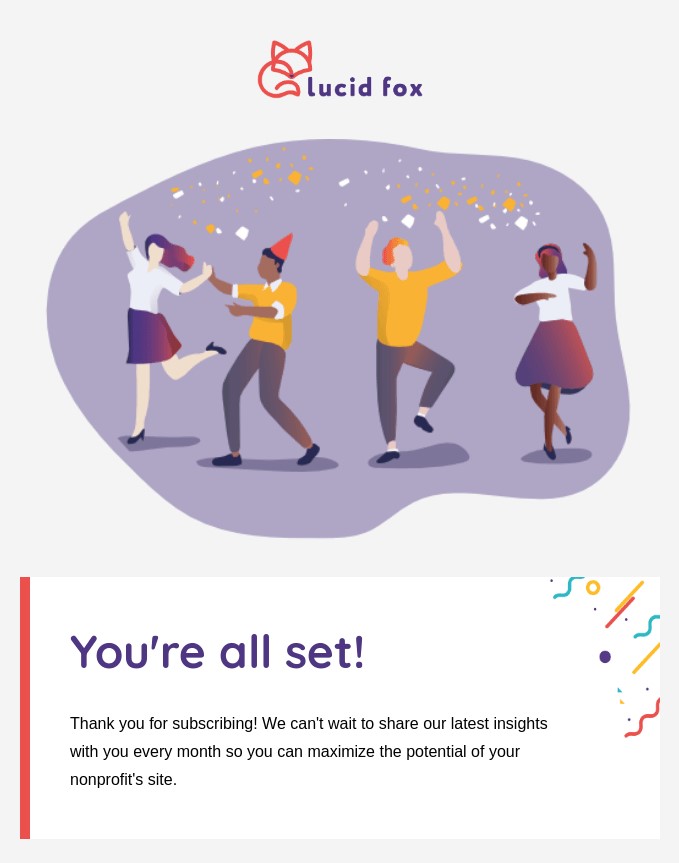 Onboarding emails can be especially helpful for SaaS companies. Show your audience how to use the software. Walk through how customers can set up their accounts with strong visual content.

Create an email series with images, quick tips, and GIFs of the setup, and point them to your website for more detailed support and instructions. One of the main jobs of an onboarding email is showing customers what's next. What should they do now that they signed up? Remind them so they get the most value out of their signup/purchase.

Ad: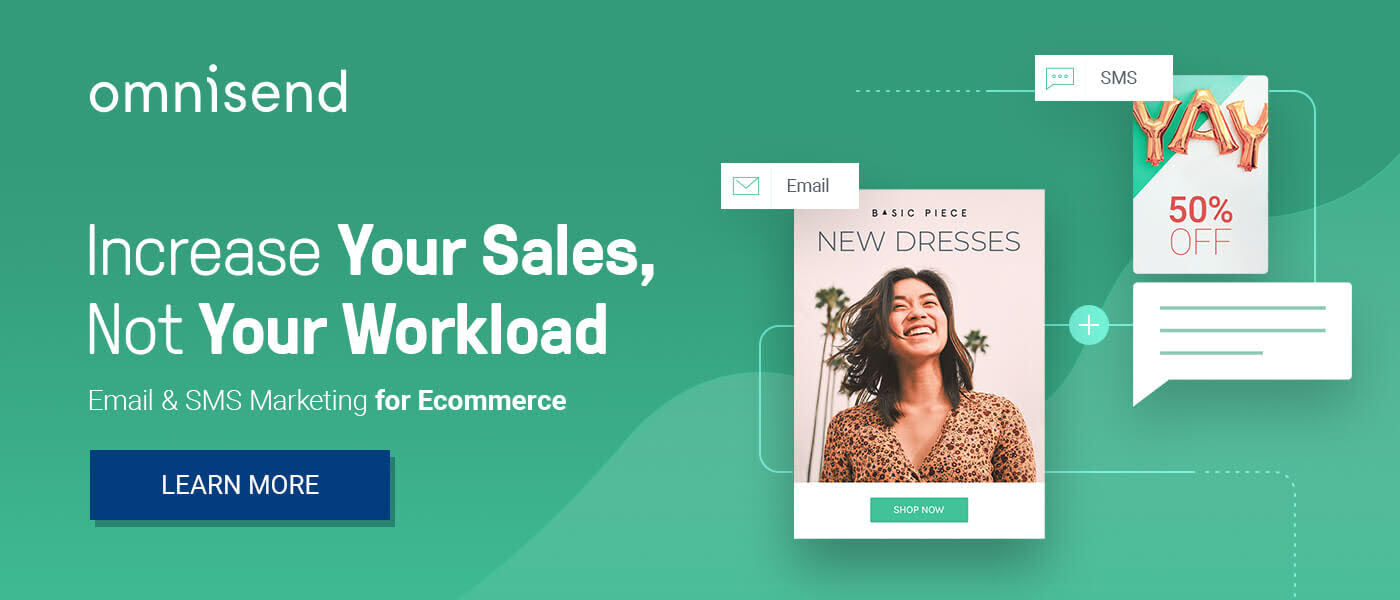 Transactional emails like a purchase confirmation, signup confirmation, and shipping confirmation help your audience understand where they're at in the process of interacting with your brand.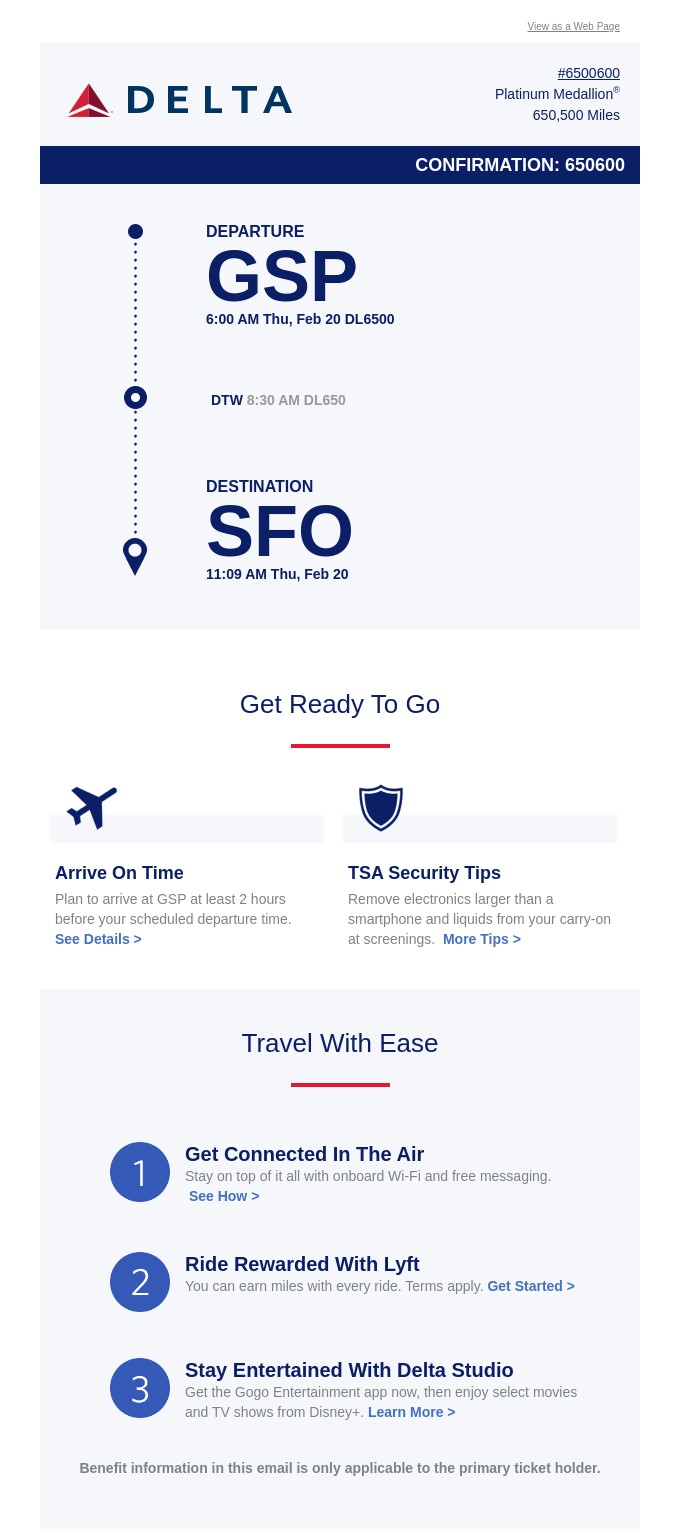 When a customer makes a purchase, send a triggered email campaign or an SMS campaign confirming the purchase, personalized with the customer's name, what's next, and recommend similar products the customer can purchase (an upsell email).
Next in the purchase confirmation series, send a shipping confirmation email where customers can track their package. Then, send a delivery confirmation email once the item arrives. Finally, send a survey email to get their take on their experience.
That one confirmation email can be the first in a sequence of triggered emails to give the customer all the information they need and to keep them coming back for more because of the experience you've created for them.
An upsell email can give your customer additional options. "Since you looked at these pants, you might also like this shirt to match" or "People who bought this planner also bought this gel pen."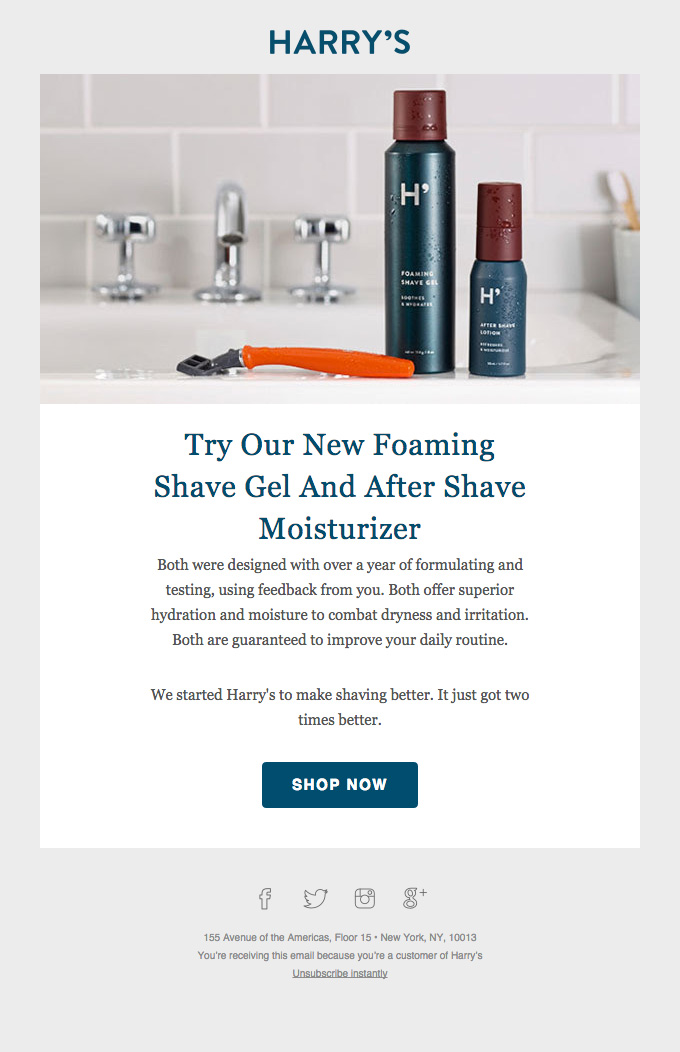 An upsell email should create curiosity, leading to an additional purchase or an upgraded purchase. "You can upgrade to Premium for only $15 more, plus get a free month on us." Sharing a discount can make the deal that much sweeter for your customers.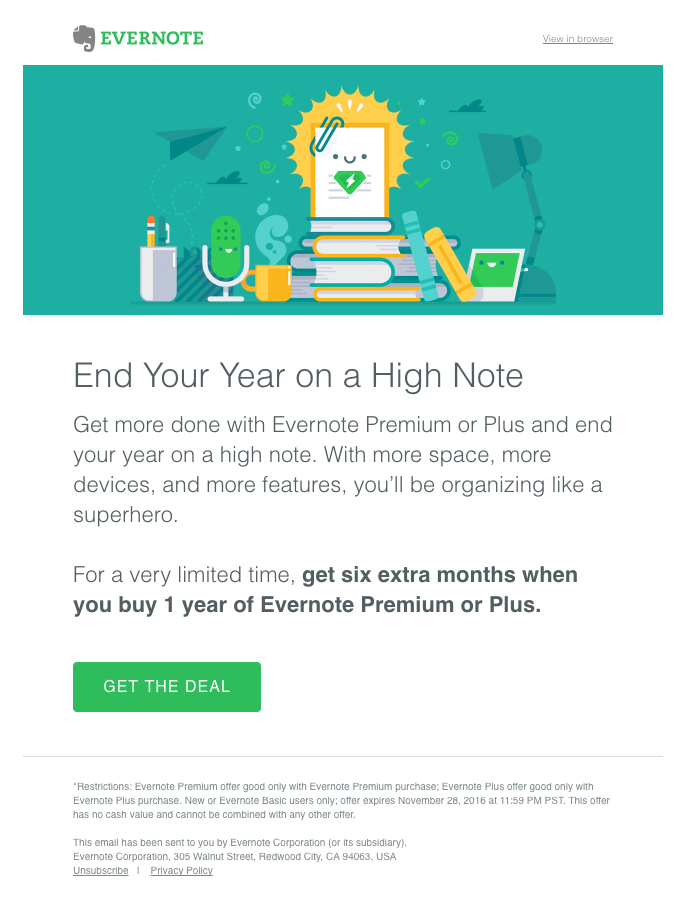 When your customers love an out-of-stock item, create an option for them to be notified when it's back in the store. Asking people to get on the list creates urgency. When the item returns, you want to persuade customers to make that purchase more than ever.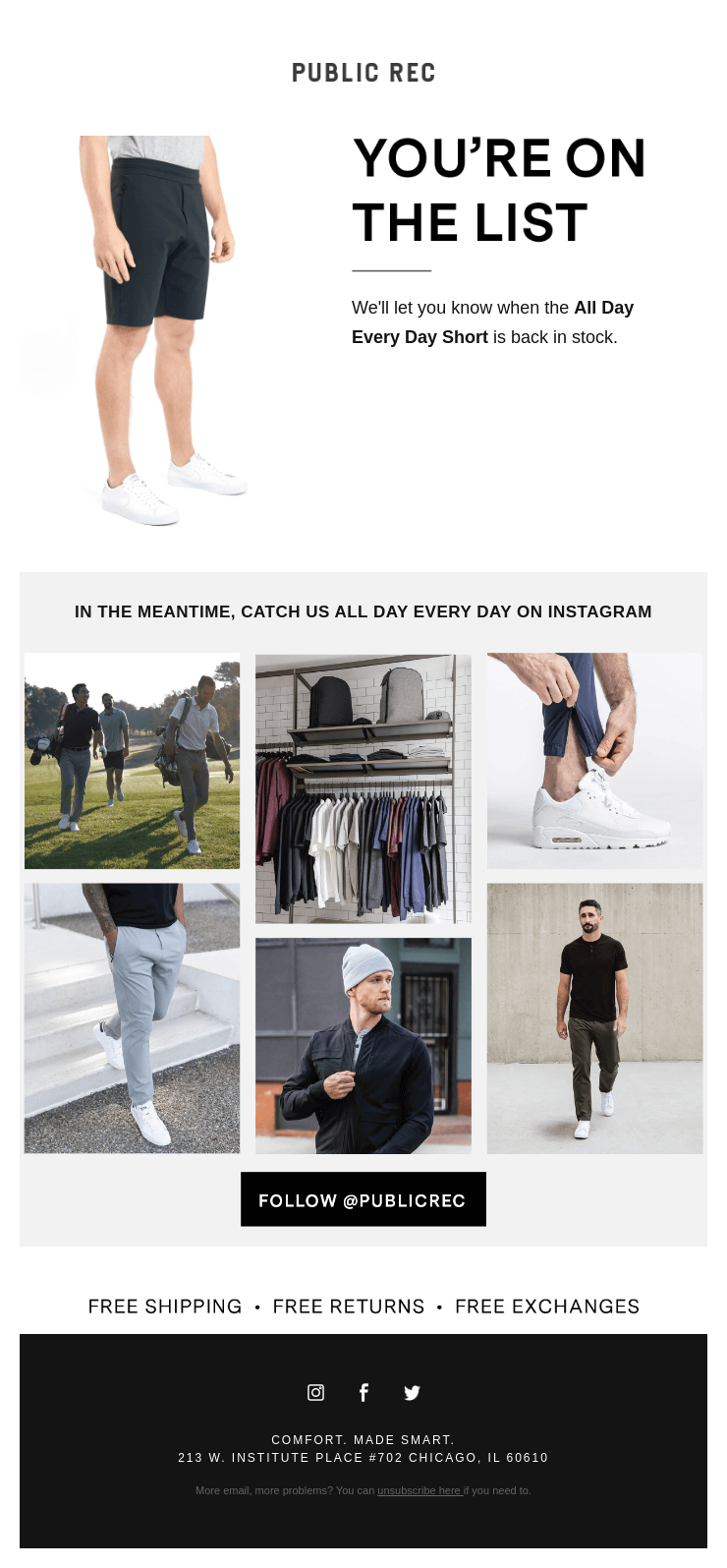 Using verbiage such as "Get it now before it's gone," "While supplies last," and "Limited quantities available" can help guide customers toward purchasing the item so they don't miss out before it's gone again. Show them the value in returning to buy the item.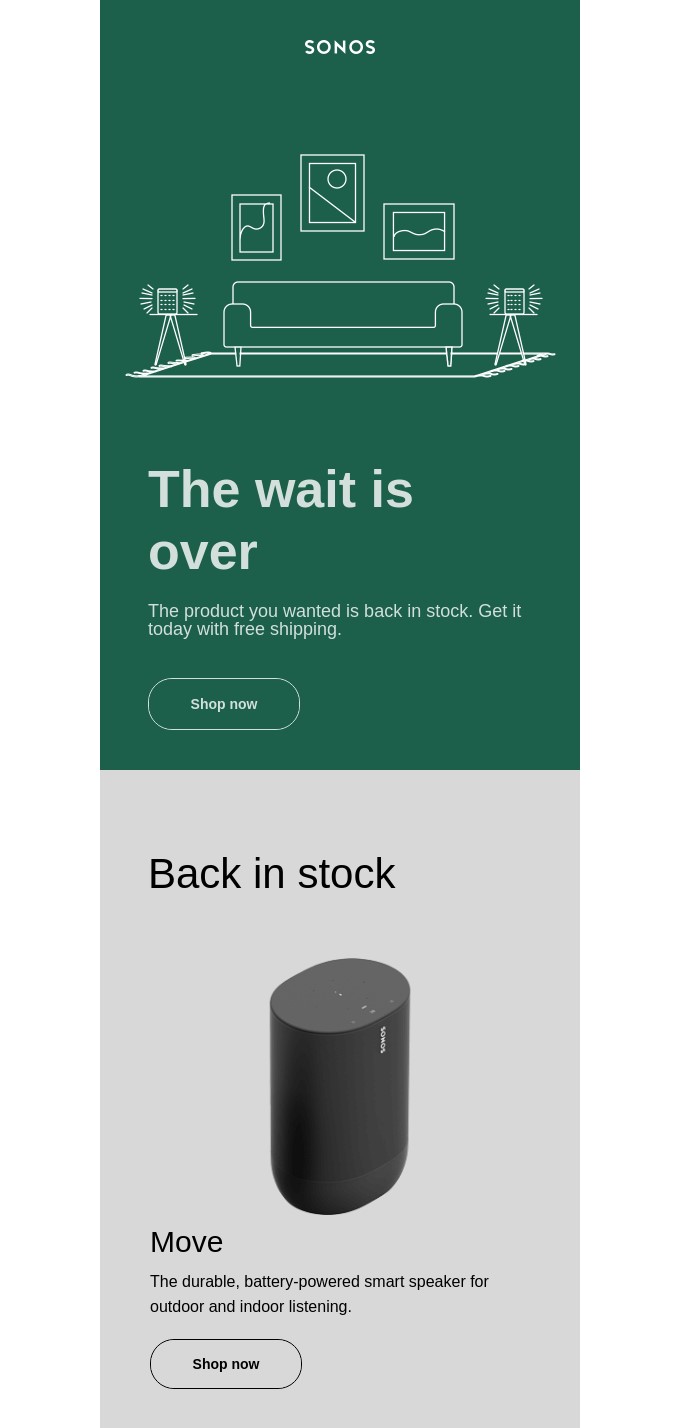 Loyalty emails are another way to create a sense of urgency and customer appreciation with milestones. "Once you spend X amount of money, you'll earn this freebie."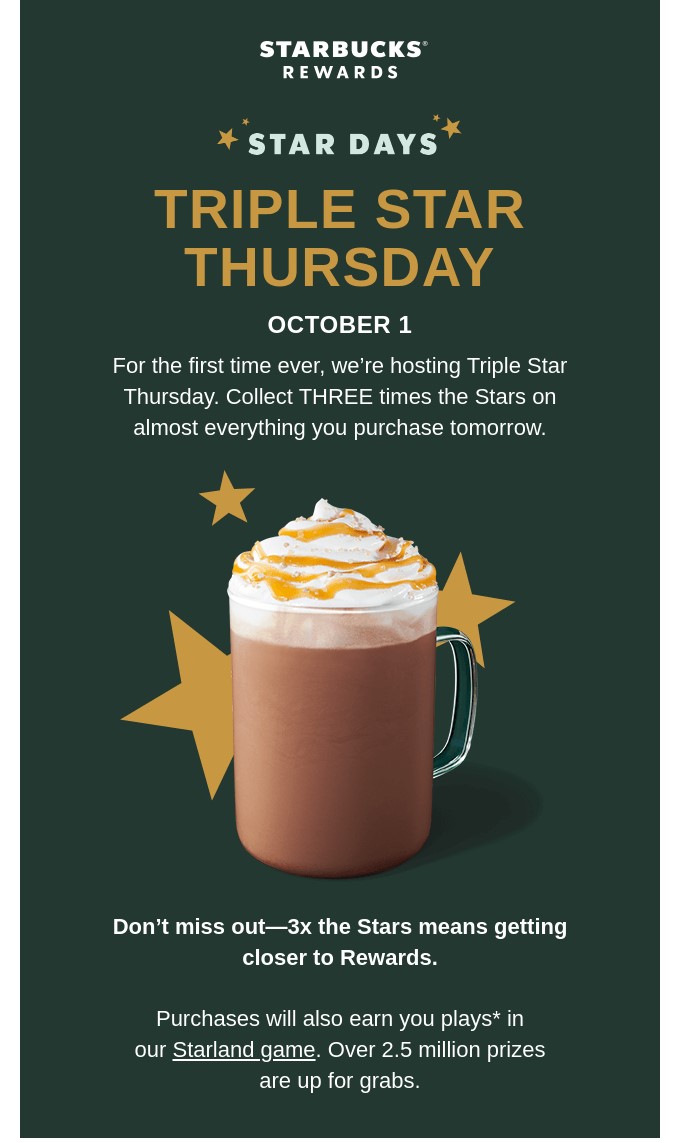 You can create triggered emails based on customers signing up for a new loyalty account, showing them how they can earn rewards and save money on future purchases, and send an alert when reward points are expiring.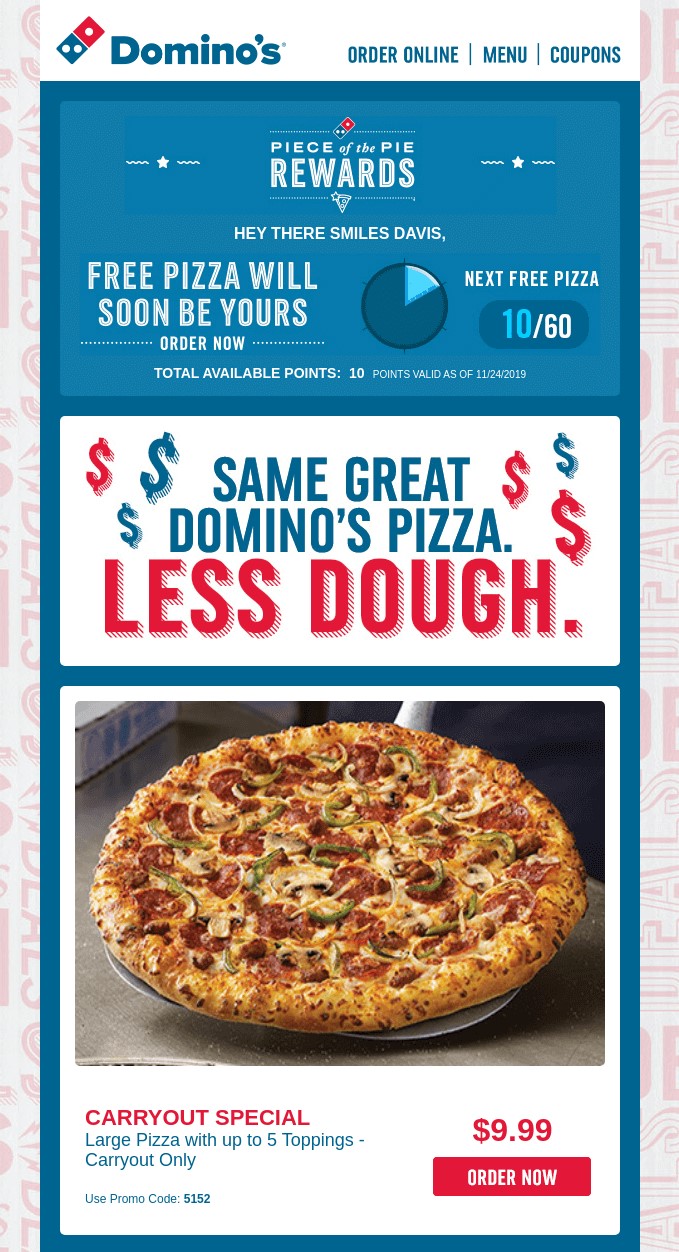 Loyalty Report found that only 22% of consumers surveyed were very satisfied with the level of personalization in their loyalty program communications. People love to save money and work toward freebies, so have fun with the content.
Customize the emails with your customer's first name, reward amount, strong product photography, or an illustration, and show how close they are to hitting the next reward milestone.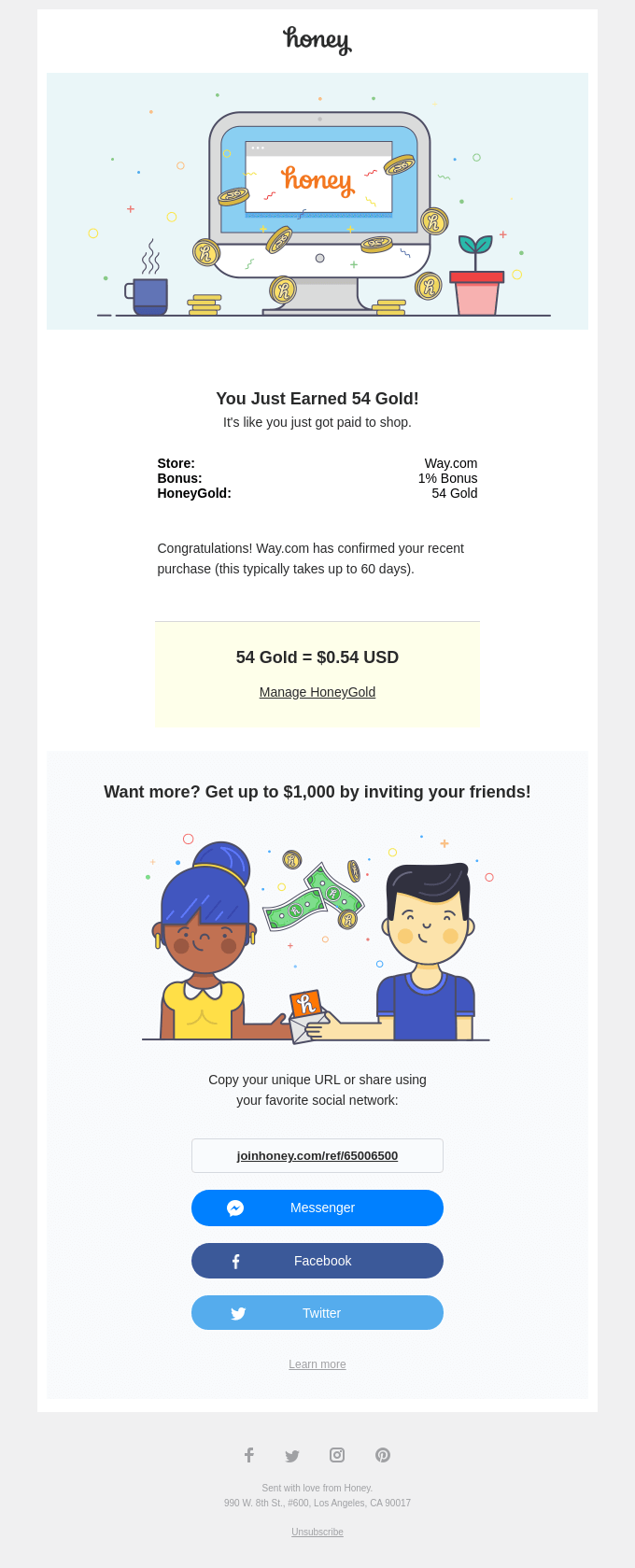 A re-engagement email can be targeted toward customers who aren't actively engaging with a product or aren't taking action on your emails (ex: segmented based on the condition of 0 clicks or 0 opens within the last 3 months). Show what they're missing out on by showing the product in action.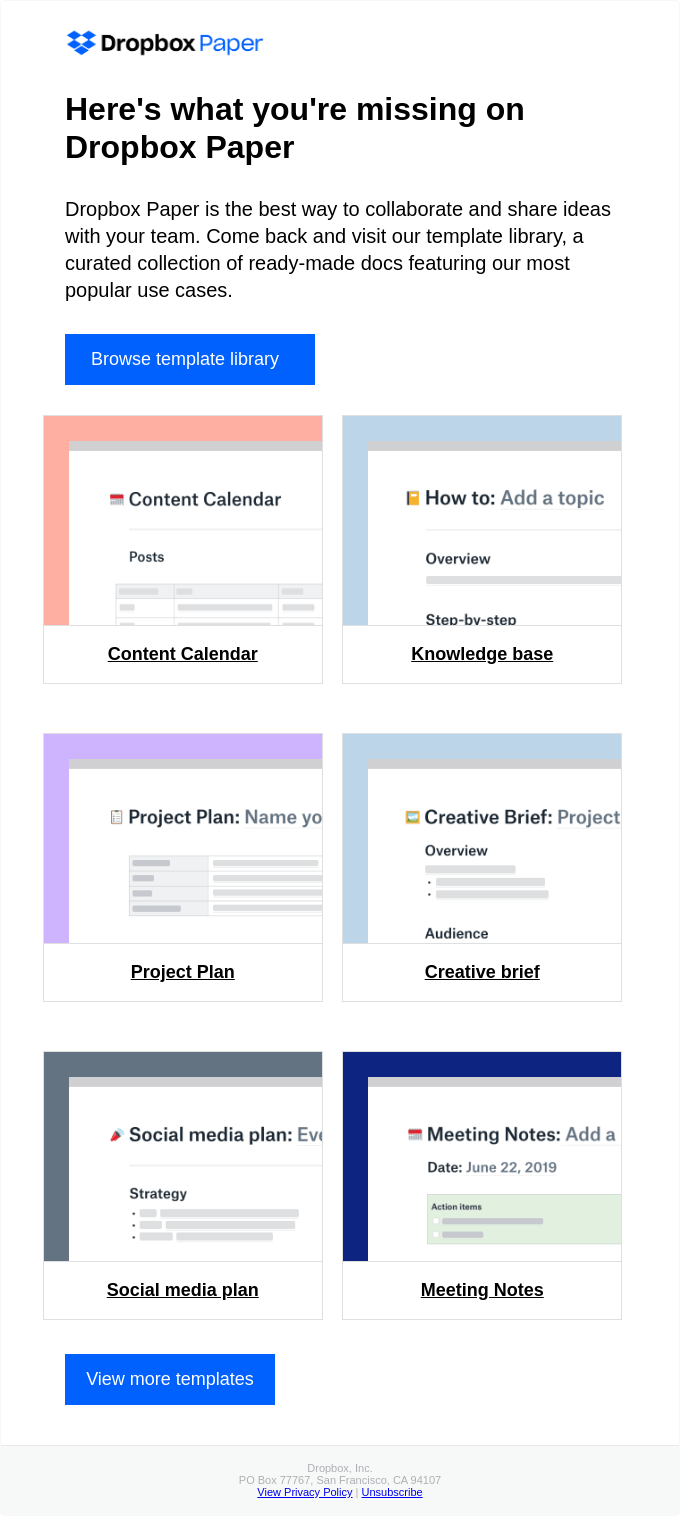 You can also offer a promotion, such as an extended trial or a percentage discount on a product. A re-engagement email gives the customer another chance to explore the product, and the customer's activity can notify the company to continue sending emails, or remove this subscriber due to inactivity. Give them a reason to come back. It needs to be worth the customer's time and money.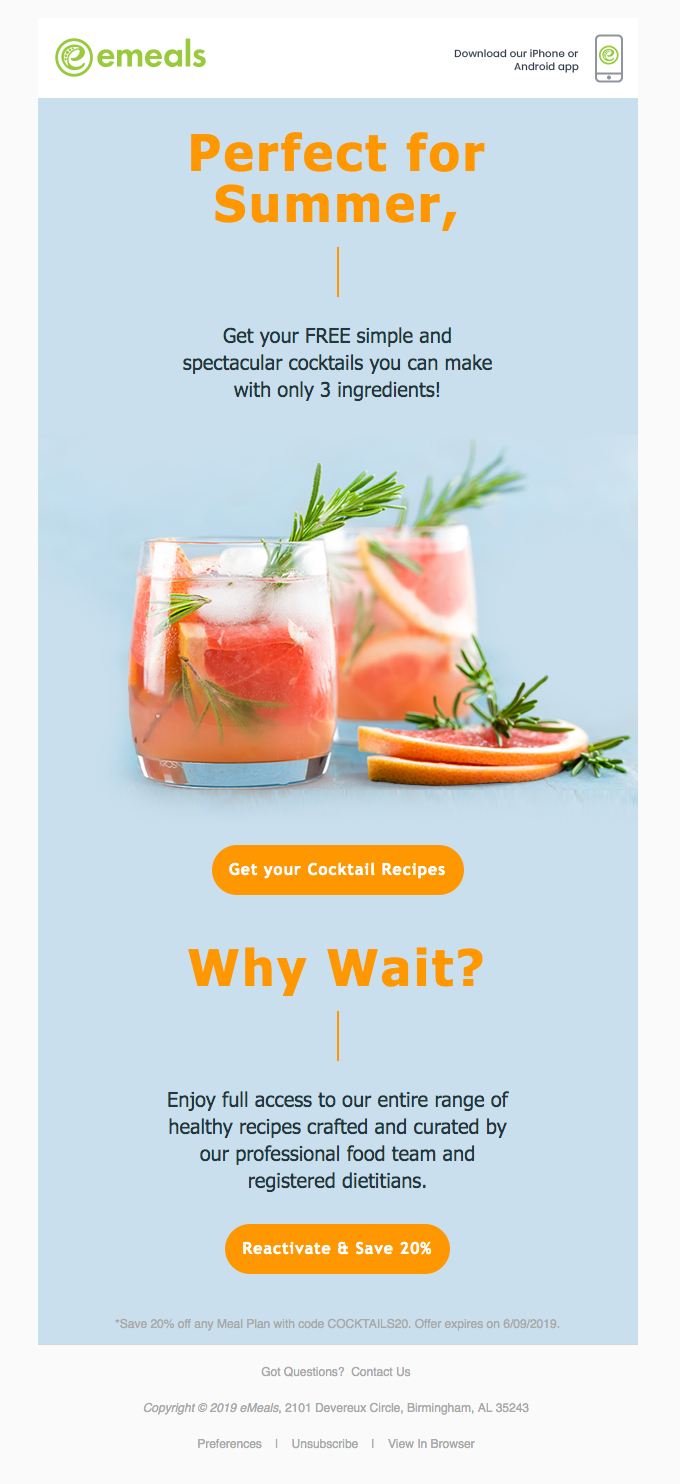 Your customers loved the item but walked away from their cart. Or they exited out of the window. Or maybe they need a discount to come back. An abandoned cart email is a great way to remind customers, "Don't forget this awesome thing you left in your cart - come back!"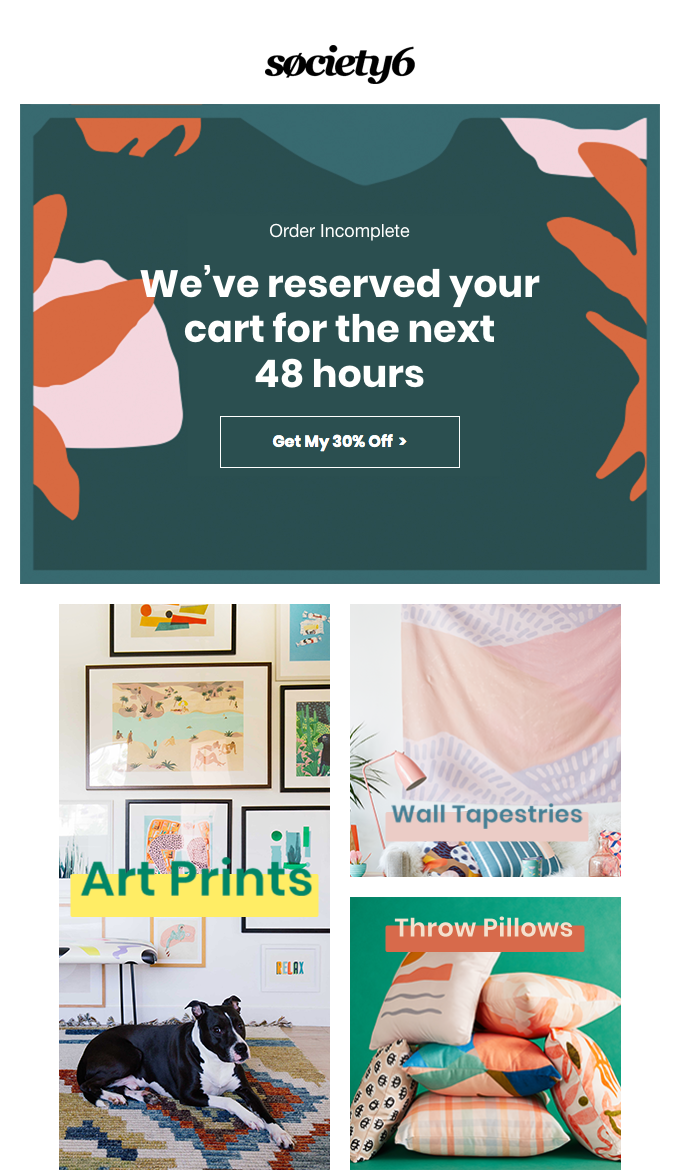 Some brands create a series of abandoned cart emails. For example: "If the customer clicks on doesn't make a purchase, then we'll send a 30% discount." A discount can be an incentive for the customer to go through with making a purchase.
You can also entice customers to return to make a purchase by sharing social proof. People trust reviews and referrals from other people, so this is another way to show the product's value.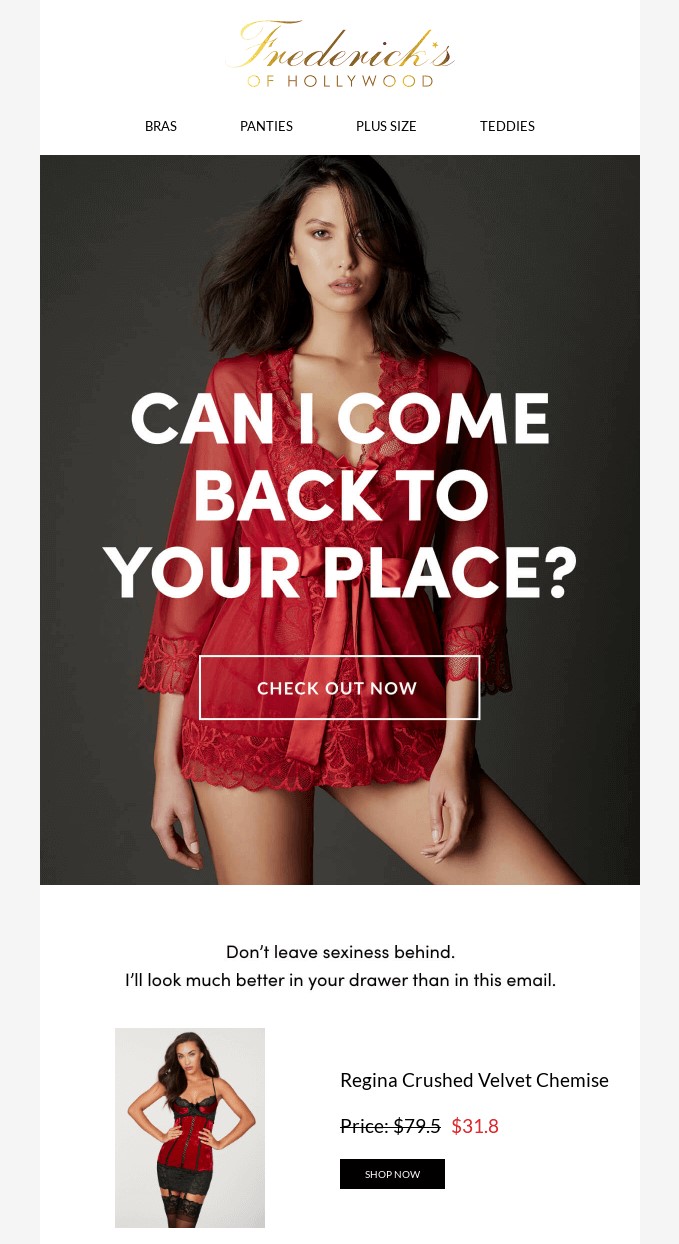 An event email series is a whole other topic in itself, so here's a quick look at some triggered email campaigns that could help with your event communications.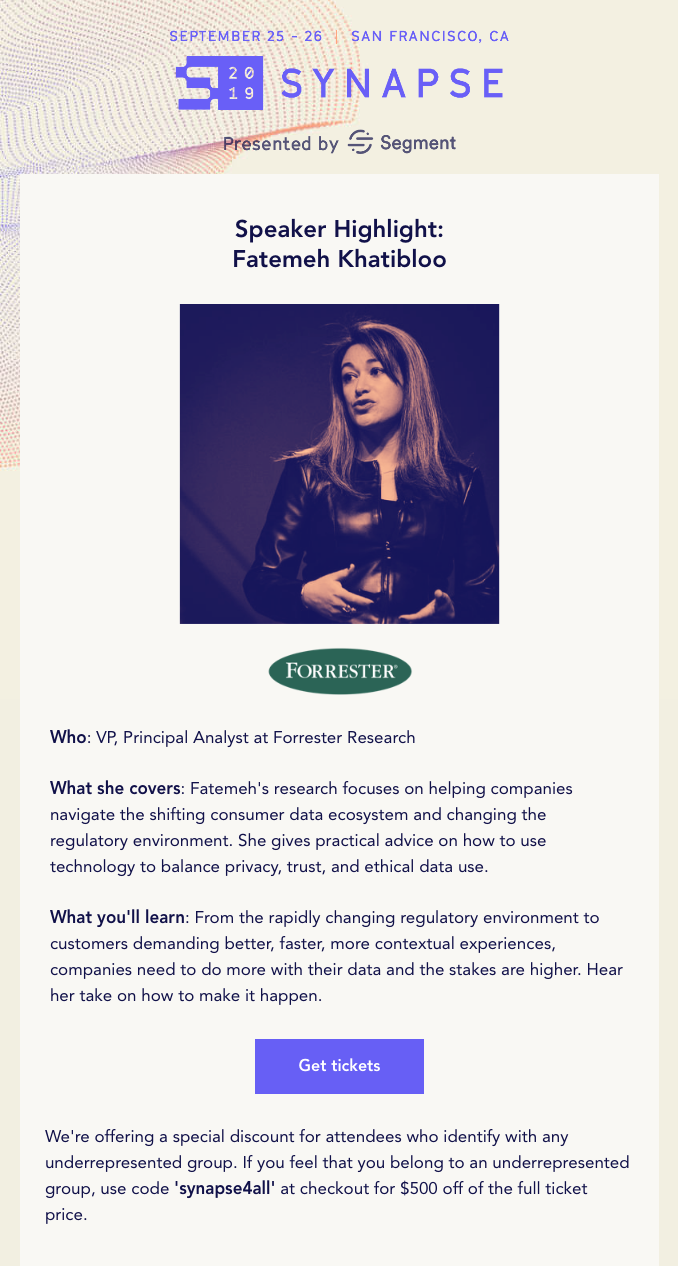 How to use an event platform
If you're hosting your event on an event platform other than Zoom, there's usually an option for attendees to create a profile with their headshot, bio, and links to their social media profiles. It's like a virtual business card.
Sending an email trigger when attendees register for your event can guide them to create a profile to interact with attendees and speakers during the event. You can also create a series to show registrants how to use the event platform so they're prepped and ready to go on the event day.
Event reminders
We're all signing up for who knows how many webinars, workshops, and virtual coffee chats. An event reminder can help your event stand out, remind people to show up to your party, and it serves as a helpful resource, including the time and date of the event, info about the speakers, how to watch the event, and if it will be recorded.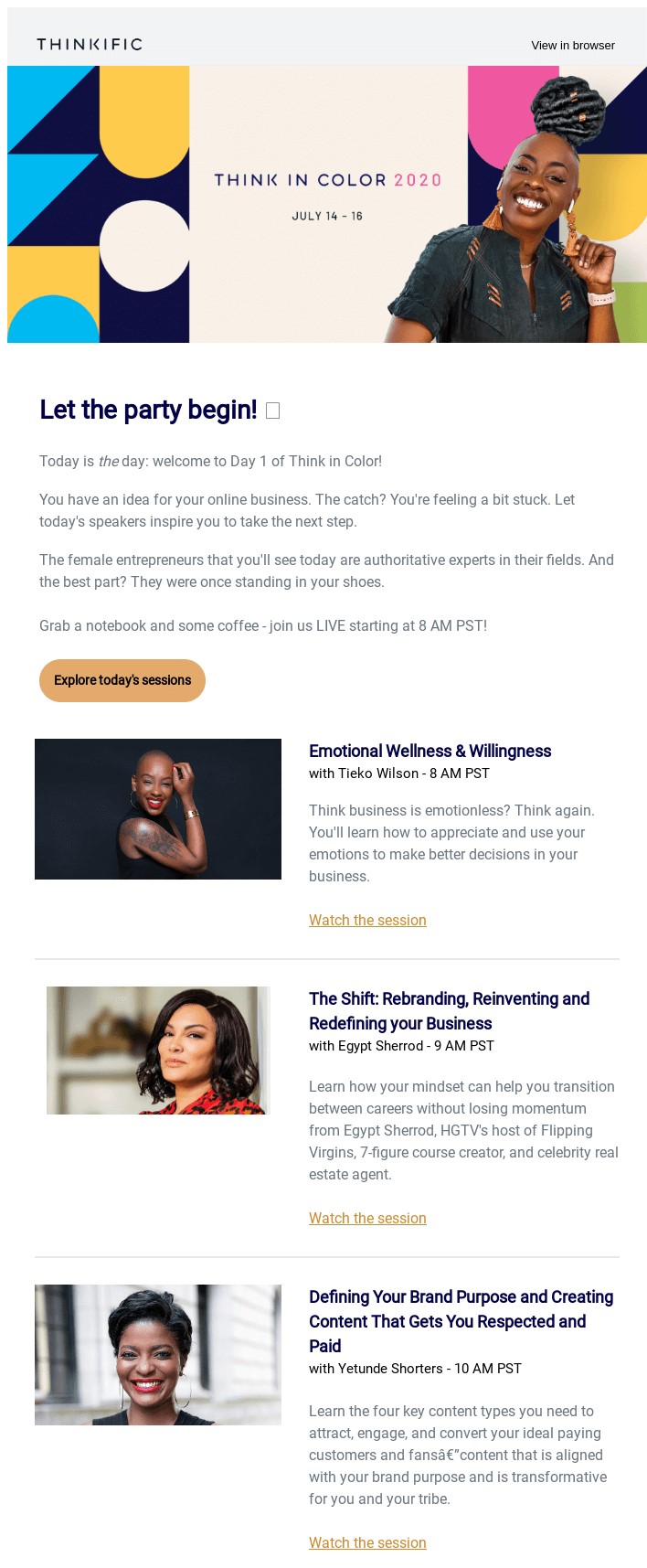 Survey/Feedback
Create an interactive form in an email, or link to an external survey asking about your attendees' experiences. What did they like about the event? What could be improved?
If an attendee didn't have a great experience, getting this feedback is an opportunity for you to follow up with the attendee and learn how to improve the process.

Personalize Your Messaging, and Test Your Campaigns Often
Automations are customized, targeted messages that need to be updated frequently. When you meet people virtually, you might have a stock intro that you share in a networking group. Your intro can change as you grow personally and professionally. Update your automations as your messaging changes like you would with your own intro.
Set it and don't forget it - update your triggered email campaigns often! Keep your personalized messages up-to-date as your message and goals change, and test these campaigns to consistently provide an awesome experience for your audience.
Need more email inspiration? Sign up for a Really Good Emails account or sign in and create collections of your favorite emails.
Ad: