In 2020, email open rates, conversion rates, and revenue per recipient saw a significant increase from the prior year in health and beauty and apparel and accessories, the two largest e-commerce industries.
With an estimated 4.1 billion email users (including test accounts, real accounts, and other accounts we created years ago for Neopets) and 120+ business emails being sent and received every day, how can you stand out with your e-commerce email marketing?
Understand what the email's job is, who your audience is, and how you can set up e-commerce automation campaigns to serve up really good emails for your customers and save yourself time. Let's jump into a few e-commerce automations you can brainstorm to create or to tweak existing campaigns.

The welcome email is your virtual handshake, your, "Welcome to the party!" for your customers to get to know your company, your products, and your services. Make it count by showing off your company's best pair of shoes, your favorite socks, and maybe even a photo of your dog if that sort of thing is on-brand. The key here is to introduce who you are, what problem your products or services solve, and why your audience should care.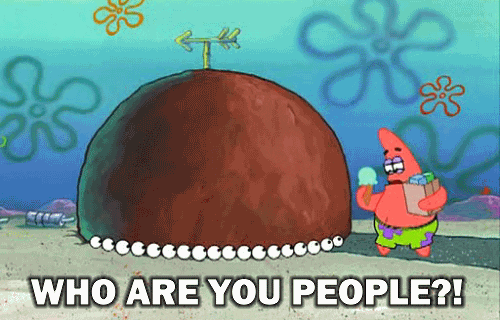 Introduce your company colors, work in your company values, and add some smart copywriting with minimal design. Focus on the email messaging to connect with your customers one-on-one.
You can create a series of welcome emails to introduce different product lines or services, or keep it simple with a single welcome email. Either way, update these welcome emails frequently to reflect new logos, branding colors, verbiage, and other details.

What do customers love more than buying that candle that's been sitting in their Wish List for a few weeks? Discounts. Saving money, coupon clipping, promo codes, cash back. Customers might wait for a sale, an email nudge, or sign up for a newsletter to get an extra 10%+ off on their order because it feels good to save money.
Set up an abandoned cart series. For example, after Smiles Davis walked away from his computer after browsing Molekule purifiers, he received an email nudging him to buy that purifier with a percentage discount.

Setting up a discount email trigger can create a sense of urgency and show your customers that you appreciate them. The email encourages them to buy something now or sign up for your email list since they're showing an interest by interacting with your website.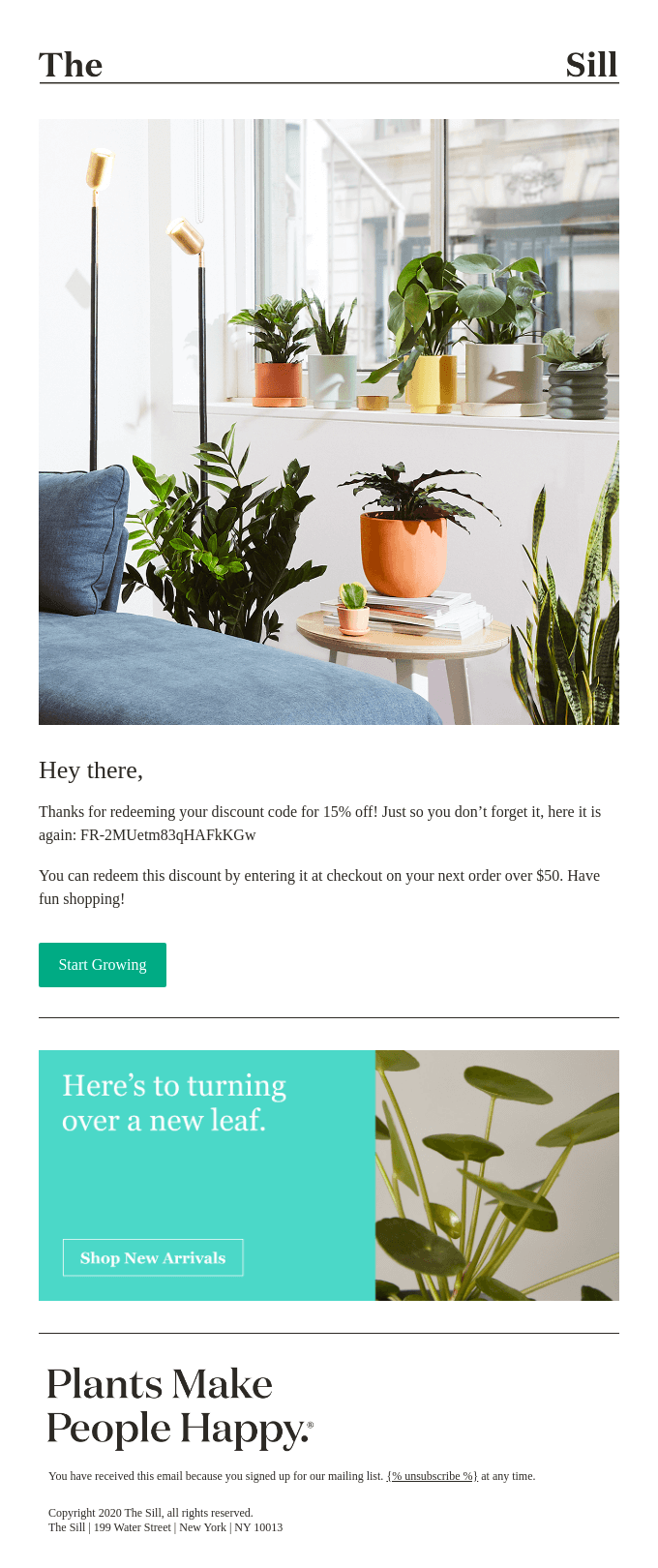 Ad: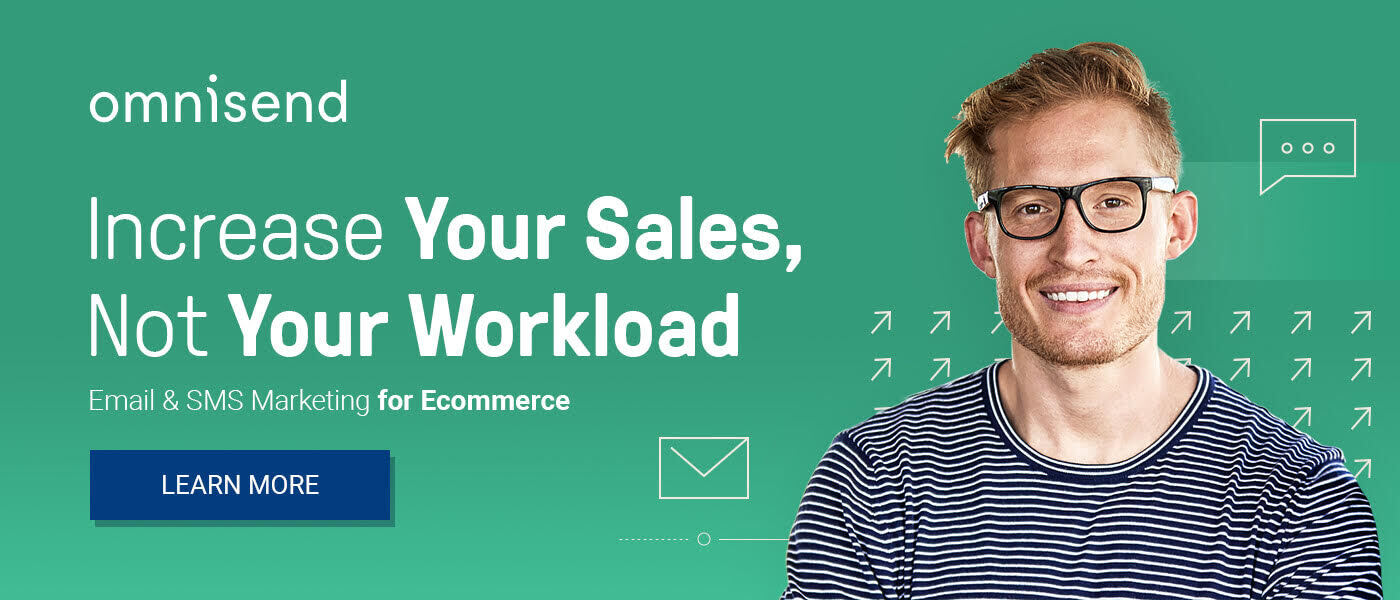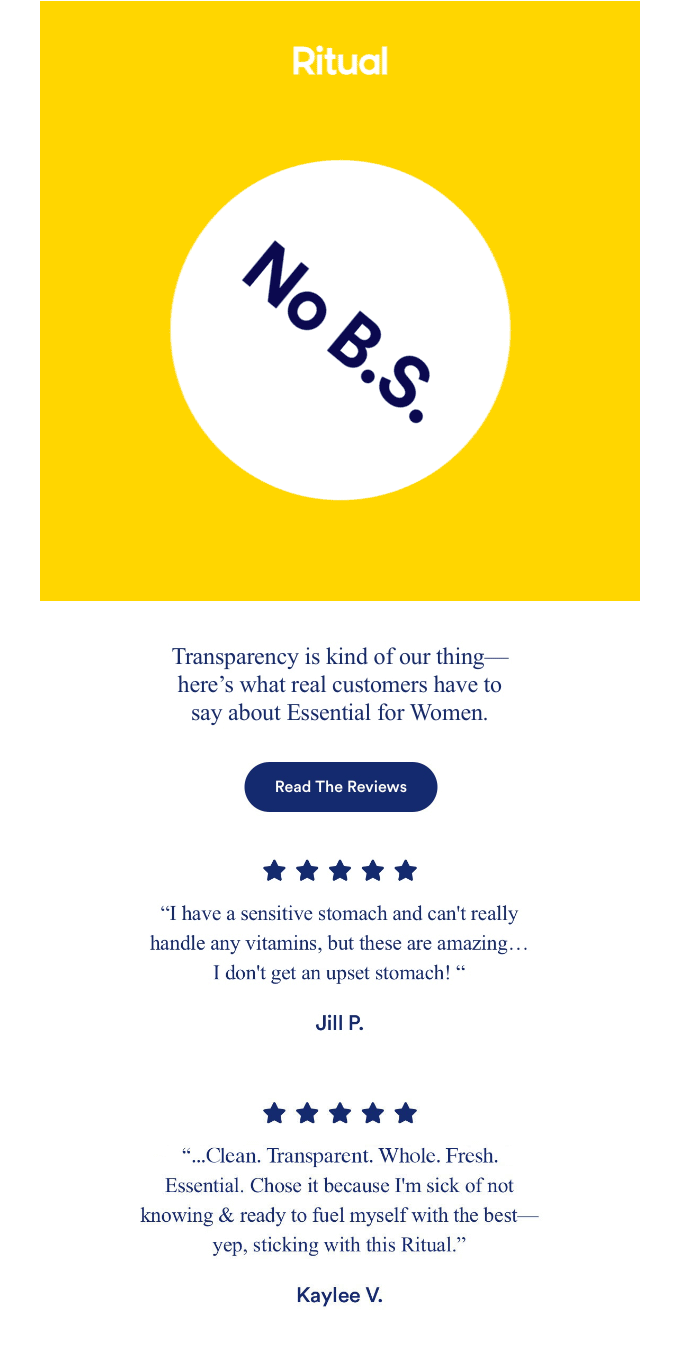 Search social media to see what people are saying about your products, and request permission to use customer testimonials in your marketing emails. Sprinkling reviews in your emails - welcome emails, thank you emails, and more - shows that real people are using and reacting to your products.

Keep an eye out for customer emails too. No matter how big or small a business is, customer support emails can be some of the most important emails with the best feedback. These emails usually come from loyal customers who write in unpromptedly, or enthusiastically fill out your surveys, and these might be the best reviews to feature.


One of the last things you want is for customers to leave something that they love in their cart.
Maybe they got busy. Maybe they're waiting for payday. Or, maybe they really don't want that thing that's in their cart. (But we're gonna stick with the reasoning that maybe they were busy...)

Set up a series of e-commerce automation emails to tell the customer how they'll be missing out if they don't purchase the item. Be strategic with the amount of time between each email send (ex: 12 hours after cart abandonment).
Also, look past the sale - what's the human element? What will hook them to where they'll need to complete the purchase? Give them an incentive, such as free shipping, a free gift, or a discount on the entire order, and remind customers of how this product or service will solve a problem for them.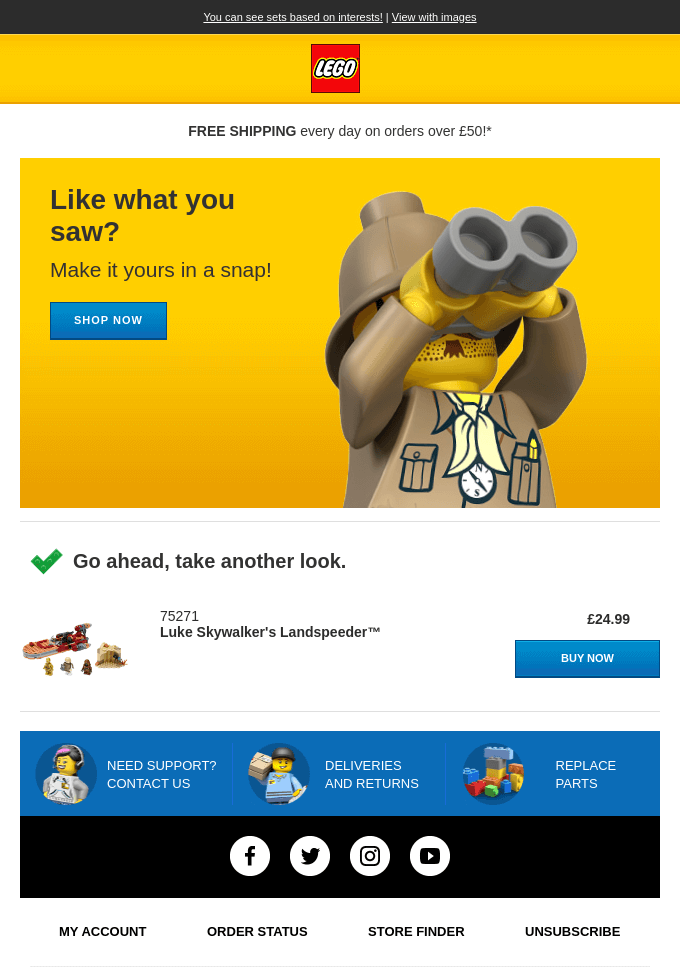 Post-Purchase E-Commerce Automation
Think of the post-purchase process like you're saying goodbye to a friend. You wouldn't just leave them hanging when you walk away or log off, right? You'd probably give them an elbow bump, send them a text when you get home, or give them a slightly awkward wave on the screen.
The post-purchase process should focus on maintaining that very relationship. The next time the customer sees your name pop up in their inbox, you won't be strangers but you'll be familiar.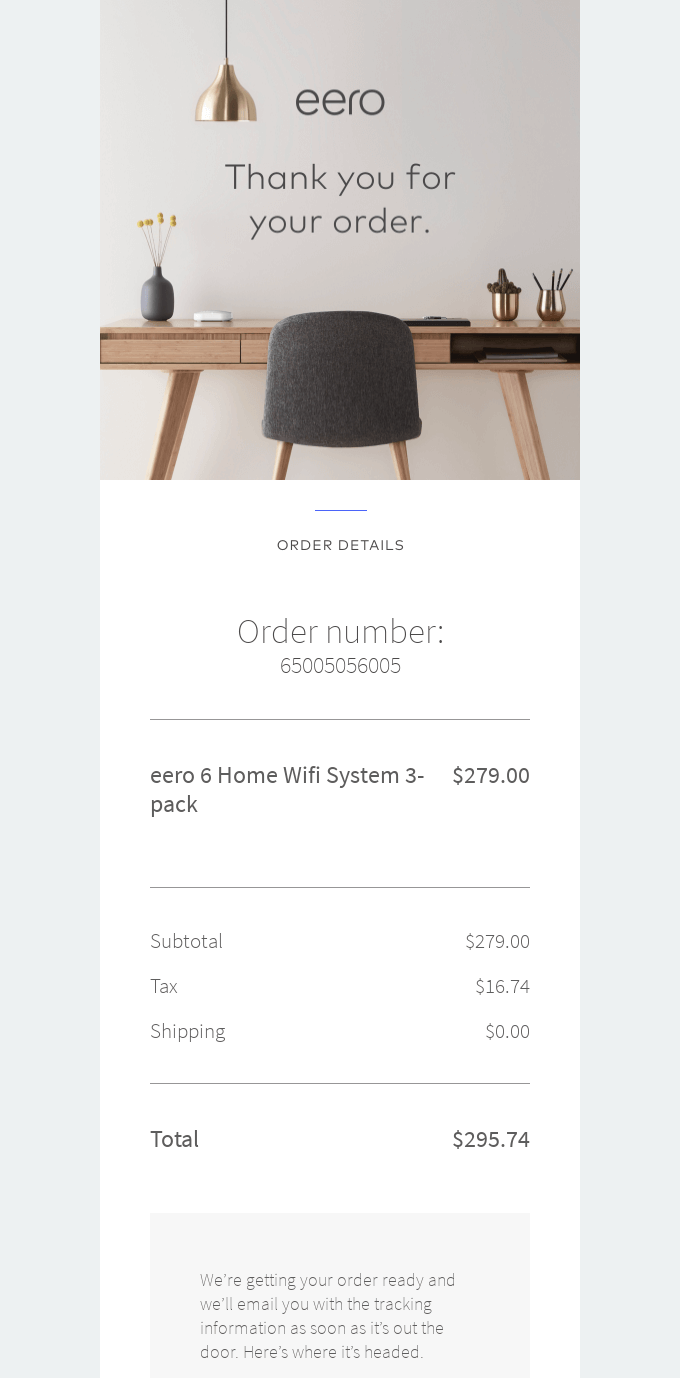 Create a series of emails to be triggered after a purchase. This might include an order confirmation/thank you email, a shipping confirmation email with the estimated delivery date, a delivery confirmation email, and then a follow-up email to make sure the customer has everything that they need.

You can also start this experience on the order confirmation page like Kohl's did here with information such as the order number, amount of money the customer saved, and rewards they earned.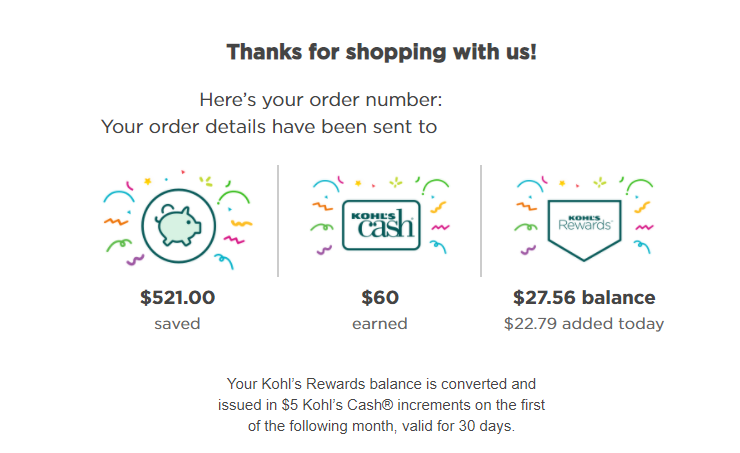 Once the customer receives the item, ask for feedback with a short survey. Asking for quick feedback - something that won't take more than 2 - 3 minutes to fill out - will give you content for future email campaigns, along with information on how you can improve your product or reassurance with what's working.

SMS
Take the e-commerce automation a step further with SMS messaging. Personalize the messaging using first name, information about the order, related products, and what the customer can expect to be up next on deck.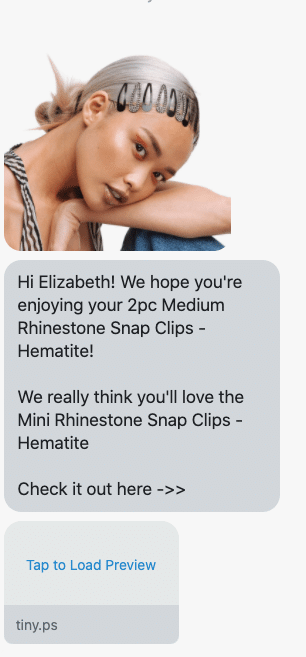 Photo from Fantastic Texts
Remember: Automation is More than Set It and Forget It
Test your email automations on an ongoing basis. Make sure triggers are working and signup bars are set up correctly. Adjust the email content according to the season, sales prices, customer feedback, and company updates to keep the messaging and design fresh for your audience.
Make Your Customers Feel Valued with E-Commerce Automation
Need more e-commerce email inspiration to get started or to adjust existing campaigns? Sign up for a Really Good Emails account or sign in and start collecting your favorite emails. Save 'em for later to collaborate with your team.
Ad: